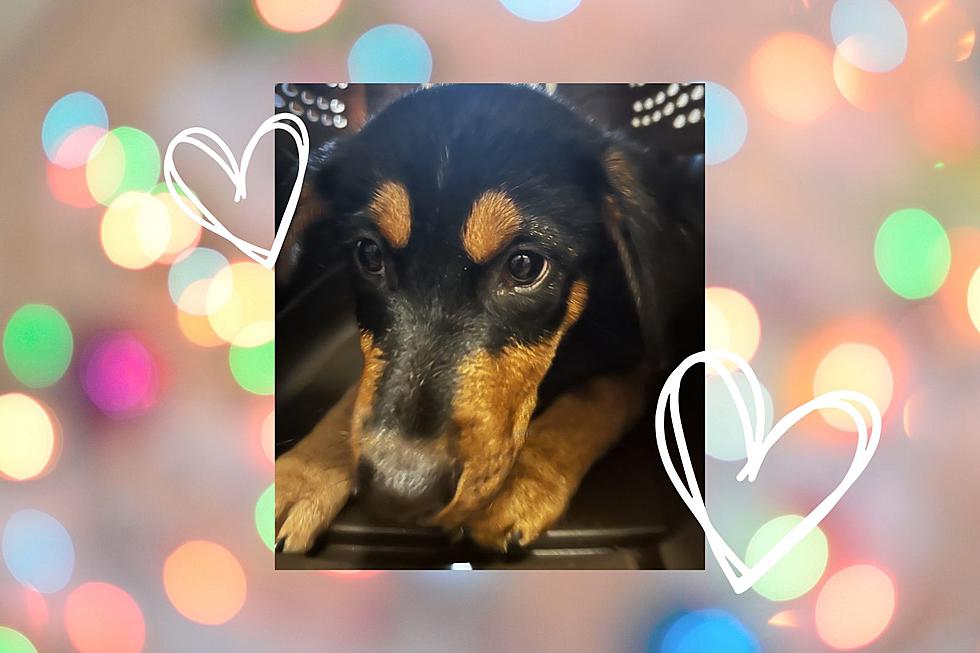 Isn't He Cute? Dutch is Up for Adoption Now in Kalamazoo
Via/ Canva, TSM/ Chelsea Rose
Look at this big ol' puppy!
Meet Dutch. Dutch is just one of two puppies left at the SPCA of SW Michigan from a litter that was originally brought in together.
Dutch is 4 months old and is a big boy. It's really difficult to determine how large a dog will grow especially when they're brought into a shelter. But, the SPCA estimates that he'll be a medium to large dog.
Dutch is a bit shy but, no doubt, he will blossom in the right home. He does great with cats, dogs, and kids so, he'd be the perfect addition to your family (however big or small it is).
As well, his brother Arthur is also at the shelter and, I believe, is also available for adoption.
Don't Want a Puppy?
That's just fine! Puppies have the potential to be a lot of work. Which, isn't bad. They're babies. Of course, they're a lot of work. But, if you don't have the time or energy to devote to training, playing, and beyond, the SPCA of SW Michigan has plenty of adult dogs that are also looking for a forever home.
You can see all of the animals currently up for adoption at the SPCA of SW Michigan, cats and dogs, here.
Upcoming Photoshoot Opportunity
This is a genius fundraising idea, in my personal opinion.
The SPCA is getting ready to hold a photoshoot, beach-themed of course, for your pets! All they ask is that you bring a donation item. Learn more below:
Speaking of adult dogs looking for homes, check out these babies who have been at the shelter for a year or longer:
5 Dogs That Have Been at the SPCA of SW Michigan for 1 to 3 Years
These dogs are kind, caring, and cuddly. And, yet, they've been unable to find a home for years. Let's change that today.
Listen Up! 10 Birds You're Hearing in Spring in Michigan
Michigan has a ton of birds living in the state. Here are at least 10 that you might be hearing during Michigan's Spring.