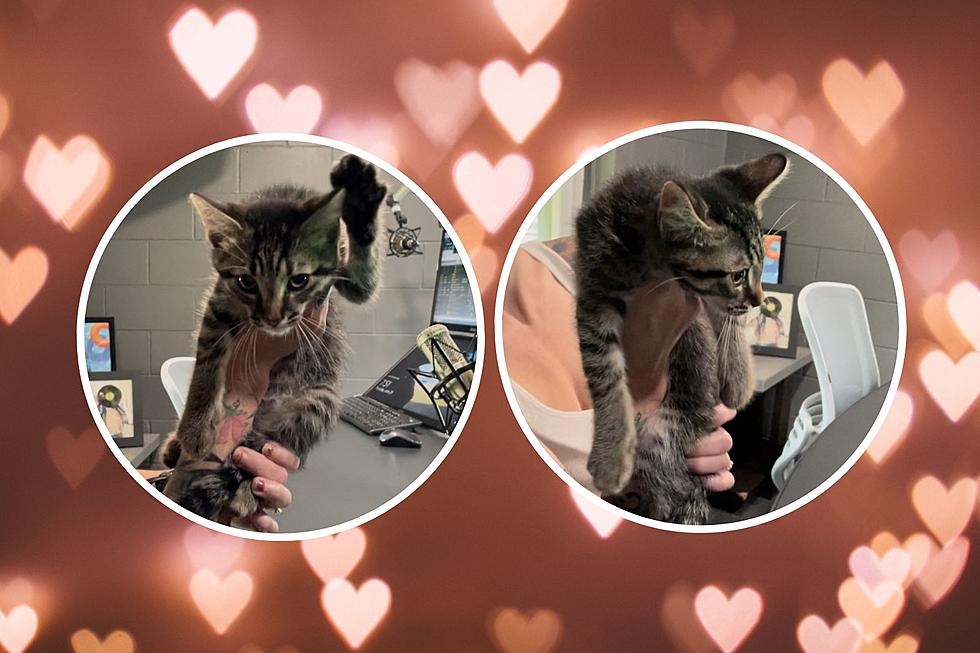 Dallas, 2 Months Old, is Available Now at the SPCA of SW Michigan
TSM/ Chelsea Rose, Via/ Canva
Need a companion to spice up your life? Adopting a kitten will certainly keep you on your toes and entertained.
This is Dallas, a 2-month-old tabby kitten currently up for adoption from the SPCA of SW Michigan.
Dallas is an energetic kitten, something everyone should expect from young animals. But, he definitely seems to have an extra dose of energy. Should you decide to adopt him, make sure you have a scratching post, plenty of toys, and be ready to play!
Look, it's like he's saying, "Pick me!"
Dallas is just one of many animals currently looking for new homes at the SPCA of SW Michigan. The volunteers and staff at the shelter do an incredible job of trying to make the animals' stay at the shelter as good as possible. They play with the animals, provide enrichment, and treats. But, nothing compares to a real home.
If you've been considering adopting an animal, kitten, or otherwise, check out all of the animals up for adoption at the SPCA of SW Michigan here.
Upcoming SPCA Night at the Growlers
If you want to help the SPCA of SW Michigan but, aren't in a place where you can adopt an animal, why not attend a local baseball game, instead?
July 7th, the Growlers are hosting a night just for the SPCA of SW Michigan where a part of the proceeds from tickets will go back to the shelter. Your ticket includes a reserved bleacher seat and a Growlers hat. Learn more below:
You can always find a list of upcoming events for the SPCA of SW Michigan on their Facebook page.
20 Michigan-Themed Pet Names That Don't Suck
Looking for a Michigan-themed pet name that you're not going to hate? Check these out.
9 Animals That Are, Surprisingly, Legal to Own in Michigan