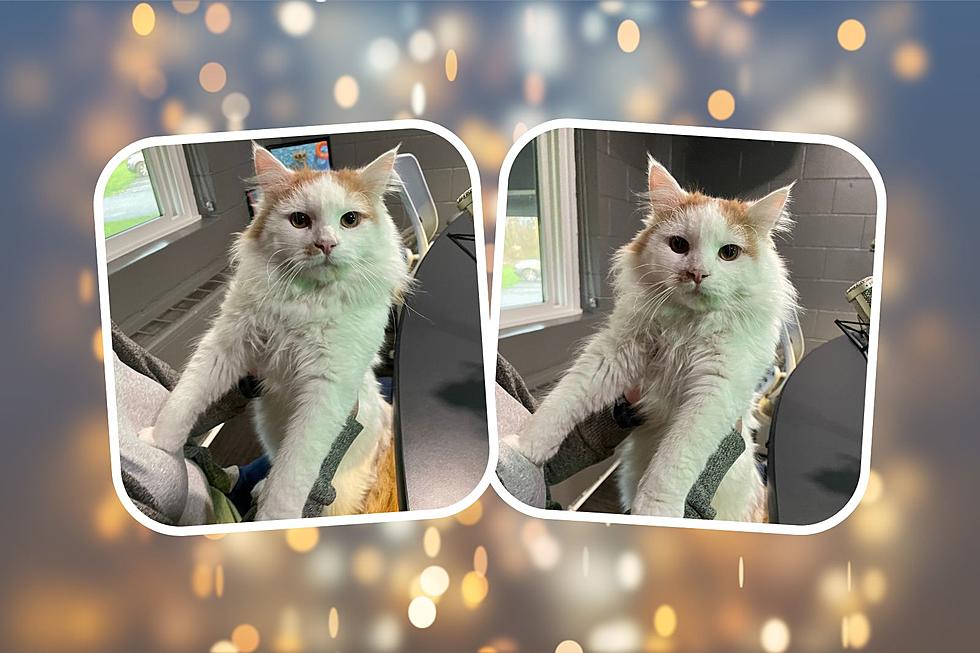 Cool Cat Cliff is Up for Adoption at the SPCA of SW Michigan
Via/ Canva, TSM/ Chelsea Rose
This is a BIG cat.
Meet Cliff! Cliff is about 2 years old, a bit fluffy, and, apparently, a cool cat. Meaning, he's a bit laid back, friendly, and likes to just chill, man (yes, I also hear that as The Dude):
Cliff was a free-roaming cat in the cat room at the SPCA of SW Michigan. So, he'll have no problem getting along with other cats. And, according to Katie (who brought Cliff in), he did well with her dogs and young child, too.
Plus, he's just a big boy.
He'll be a great cuddle buddy. If you're interested in adopting Cliff, contact the SPCA of SW Michigan here.
If you're looking for a dog or a younger cat instead, there are plenty of animals looking for their forever home right now at the SPCA. See all of the adoptable animals here.
I Want to Help But, I Can't Adopt
That's completely understandable. Whether it's due to space, finances, traveling, or jobs, sometimes it's just not the right time to adopt a new pet.
But, have you considered fostering? With fostering, you're helping the SPCA of SW Michigan make space for any new, incoming animals that need their help. You're not financially responsible for food or medications. The SPCA handles all of that. You're just providing the space and, hopefully, lots of playtime and cuddles, too.
Especially at this time of year, fostering is desperately needed at the SPCA. Springtime means new life, yes. That also applies to puppies and kittens. Already, the SPCA of SW Michigan has a ton of baby animals in their care. These animals are so young that they still require bottle feeding. Obviously, that's a lot of time needed from staff and volunteers which is just one more reason to consider fostering if you can. It's a win-win for all involved.
You can also volunteer or donate either monetarily or by purchasing items from their wishlist. You can learn about it all at spcamich.org.
20 Michigan-Themed Pet Names That Don't Suck
Looking for a Michigan-themed pet name that you're not going to hate? Check these out.
9 Animals That Are, Surprisingly, Legal to Own in Michigan