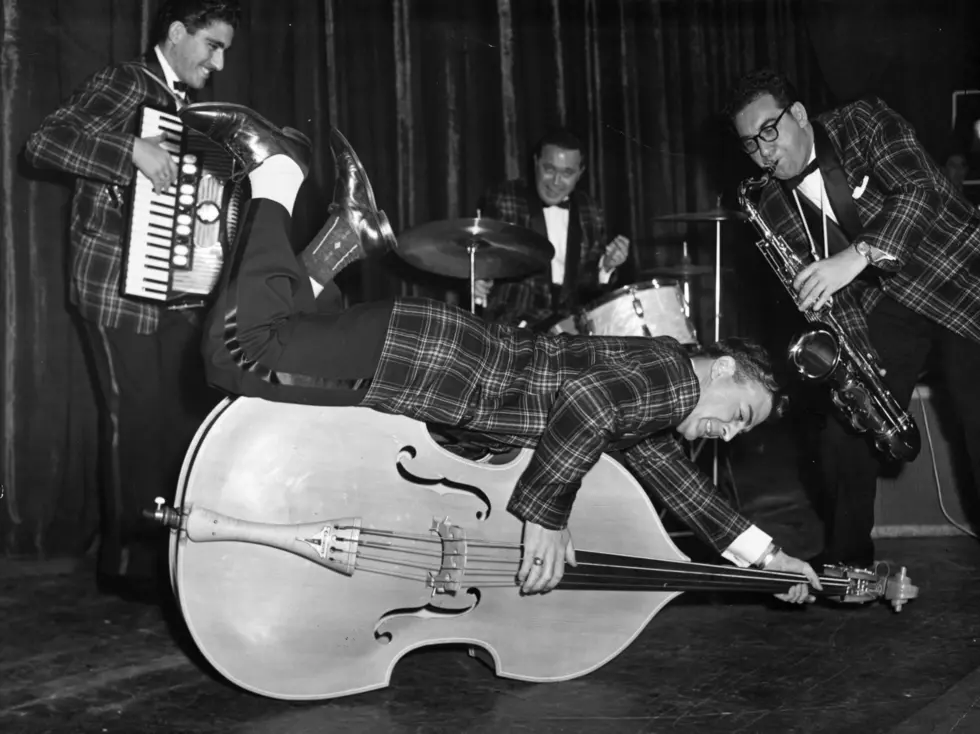 Dave Benson's History of Rock on A Roll Montage Is Thursday at 5pm
Bill Haley and the Comets had the first #1 song of what is considered the Rock and Roll era, with Rock Around the Clock. It's kicks off the History of Rock on a Roll music montage, New Year's Eve, Thursday afternoon at 5p (ET) on 103.3 KFR and on the KFR app, all the hooks to every song that made it to #1, in chronological order.
What a year. (The picture above says it all -the world sideways.) 'nuff said. But I hope to at least put a smile on your face as we exit out of 2020 as fast as we can. The 103.3 KFR tradition, now for over 30 years, "The History of Rock...on a Roll" music montage is ready to add the musical Class of 2020, and all this will debut on Thursday afternoon, New Year's Eve, at 5pm, Eastern Time.
If you've never heard it, well, how best to explain it? It's the hooks (the catchy part of a hit song) to every song to hit #1 on the Billboard Hot 100 music chart (and its predecessors) from July 1955, when "Rock Around the Clock", to first "rock and roll" song to hit #1, through today. And in chronological order, in two hours, you can hear, essentially, the history of popular music.
The new Class of 2020 has twenty songs that hit number one this year, including several artists having two number songs this year. The current number one song debuted at #1, which doesn't happen very often, but with the way we consume music now, it makes perfect sense. Also, the analytics are better then ever, and because of all these new calculation methods that Billboard implemented a couple of years ago (incorporating streaming), Mariah Carey's All I want for Christmas is You was back at number one last week, while Brenda Lee's Rockin' Around the Christmas Tree was at #2, Jingle Bell Rock was number 3, and even Burl Ives was in the top 10 in 2020.
But forget the numbers. Just find your favorite headphones, or ear buds, and get comforatable and enjoy this two hour trip through music history. It starts Thursday at 5pm and repeats again Friday morning at 8am.
Enter your number to get our free mobile app
LOOK: These Stars Grew Up in Small Towns