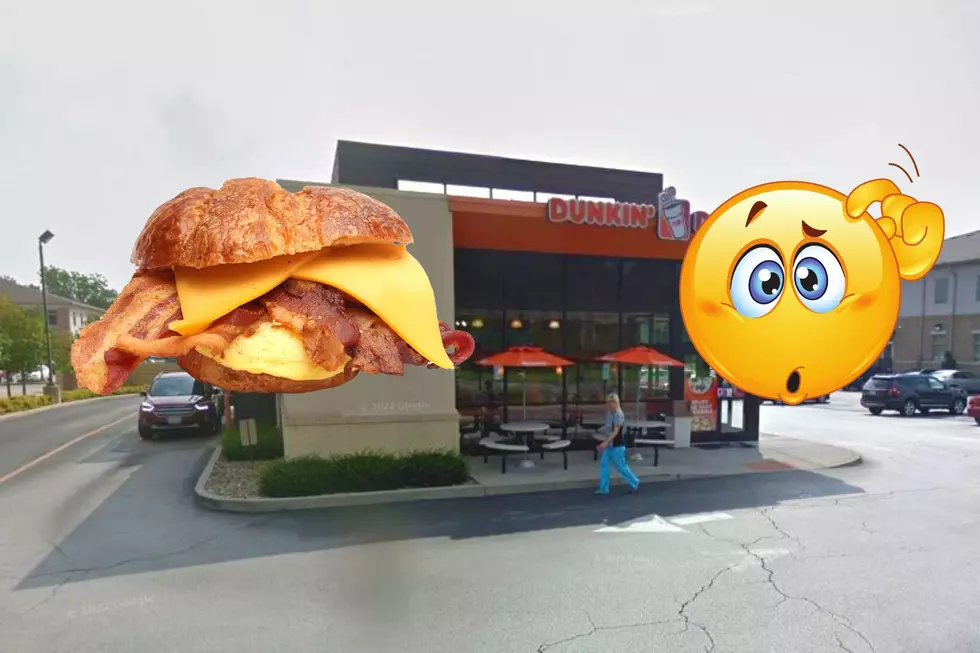 Customer Threatens to Knock Out Ohio Dunkin' Employee Over Bacon
Google Street View and Canva
An extreme threat of violence over bacon on a breakfast sandwich is currently under investigation in Boardman, Ohio.
The epidemic of fast food rage continues in Ohio as a customer loses his freakin' mind over the amount of bacon on his breakfast sandwich.  The employee believed the threat and called the police.  She was terrified according to a police report obtained by WKBN,
The woman said the man told her that he would "knock her the f*** out" and would send his daughter to the shop to beat her up.  The worker said the customer scared her, and she is worried that the man will return.
The female employee at the Market Street Dunkin' Donuts i Boardman, described the suspect to the police.  She explained that she didn't know his name, however, she knew his nickname and that he owns a business in nearby Youngstown, Ohio.  Police are obtaining security video footage from the store as they investigate the incident.  The incident went down around 4 P.M. on Wednesday.  Local law enforcement is yet to publicly identify the suspect at this time.
Maybe Dunkin' Donuts needs to start training their employees the way Waffle House trains their staff.  Those people will serve up a plate of waffles and a can of whoop ass without breaking a sweat.  Because that's where we're at now.
Fast Food Rage in the Midwest
Fast Food Rage in Michigan, Ohio and Indiana
10 Craziest Ohio Moments of 2022