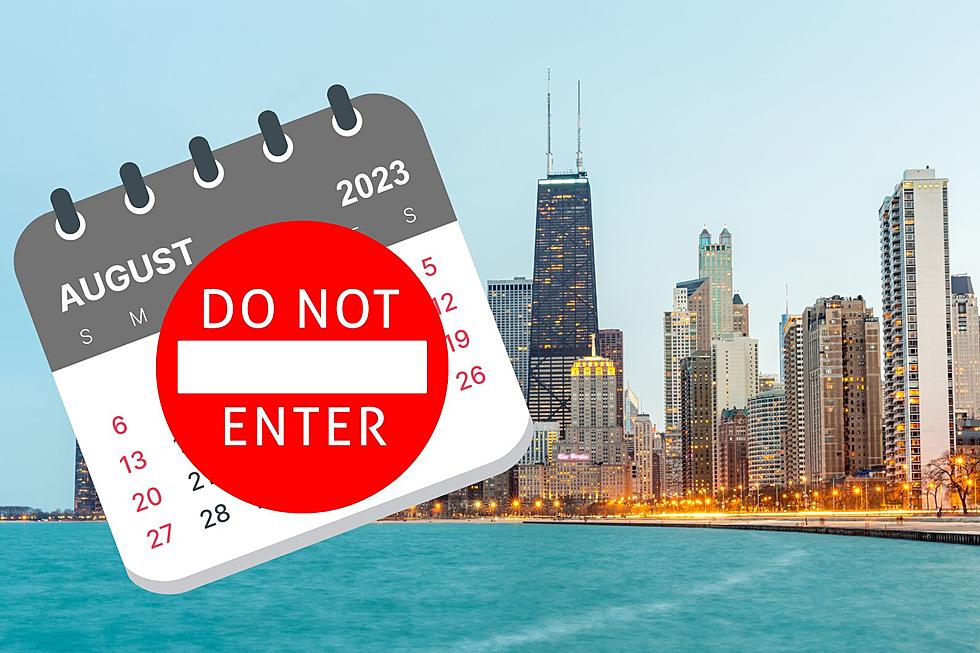 Trust Me, You'll Want to Avoid Visiting Chicago This August. Here's Why:
Canva
Don't get me wrong, the Windy City is definitely a must-see! The Bean, Portillo's, Shedd Aquarium, and Wrigley Field are all notable attractions, just to name a few.
But if you do have plans to make the 2.5 hour drive to Chicago in the near future, you might want to consider visiting any time but  August, in particular. Allow me to explain:
Save the Date:
So, what's the big deal about visiting Chicago in August? Well, there are in fact not one but two big deals going on in August: Lollapalooza and the Air and Water Show.
Lollapalooza: The annual festival takes place in Chicago's Grant Park every summer. This year 'Lolla' weekend falls August 3-6. Concert goers can expect to see a lineup including Billie Eilish, The 1975, Kendrick Lamar, and Lana Del Ray.
Because the festival takes place in downtown Chicago and there's no on-site camping, festival goers fill nearby hotels and takeover downtown shopping and restaurants during their stay. If you're not there for Lolla plan to avoid downtown-- and the city-- altogether!
Chicago Air and Water Show
Happening August 19 and 20, with a rehearsal day on Friday the 18th, highspeed aircraft will takeover the Chicago skies during the 64th annual event. Says NBC Chicago,
Chicagoans will be able to see – and hear – tricks from high-speed civilian and military pilots and aircrafts...viewers can watch the weekend's show from along the lakefront from Fullerton to Oak Street. Although there are no public seating areas provided during the show, viewers are welcome to sit or stand on the sand or grass areas in the park with North Avenue beach as the show's focal point
The event is set to draw in so many spectators that busses are being re-routed and there will be no public parking at North Avenue beach over the weekend.
Sounds like a hassle!
Like I said, if you're not intending to attend the aforementioned events I'd suggest avoiding the city altogether during these two weekends.
Fall Out Boy launch So Much For (Tour) Dust at Chicago's Wrigley Field
Check out photos from their hometown show.
Chicago Man Created Castle To Honor Late Wife, Now It's For Sale
Your eyes don't deceive you, this Chicago home for sale is really a castle!