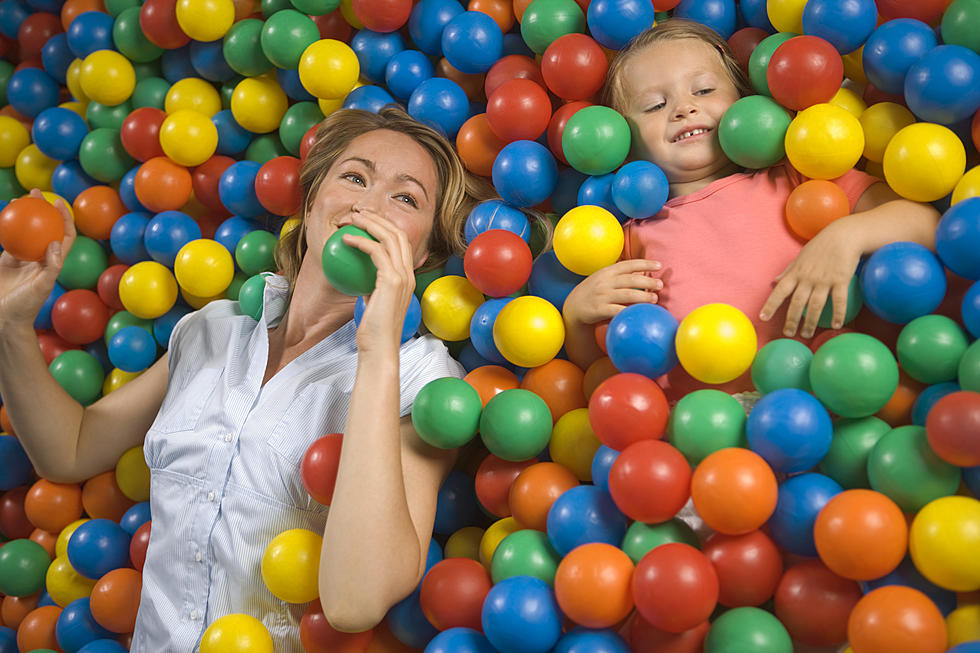 A Giant Ball Pit For Adults Is Being Made In Michigan
Getty Images/iStockphoto
It was always my favorite part of going to Major Magic's or Chuck-E-Cheese when i was a kid. The ball pit. In there, you'd find extra tokens, tickets, band-aides, toys, and other nasty stuff that fell out of peoples pockets. Imagine finding money and cell phones! That's most likely what you'll be able to come across in this giant ball pit meant for adults that's being established in Detroit.
A New York-based design studio, Snarkitecture, will open a Detroit edition of their traveling exhibit "The Beach" on the ground floor of 1001 Woodward Avenue,  across the street from the Campus Martius skating rink, according to Freep. The exhibit will be free and open to adults and kids, and "The Beach Detroit" will officially open on March 1st. Visitors will be asked to take off their shoes, bring an extra pair of socks and jump into a giant ball pit of recycled, antimicrobial plastic balls designed to imitate the ocean.
Anyone wanting to have an old-school Chuck-E-Cheese style wrestling match in the ball pit can contact me on my Facebook page.