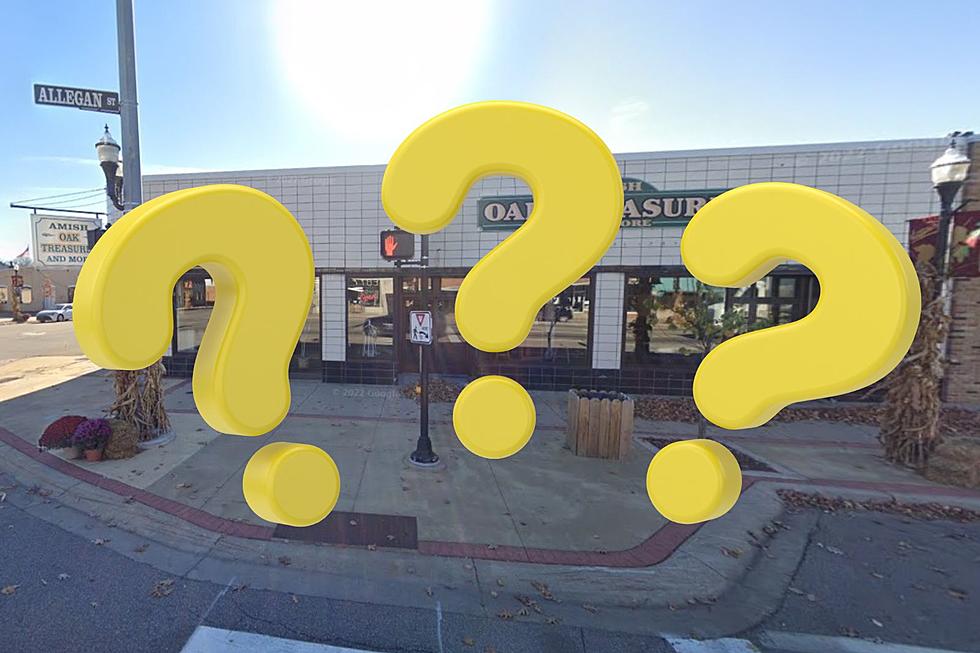 Now That Amish Oak Treasures in Otsego Has Closed, What Should Replace It?
Google Maps/Canva
It's been just over a month since a beloved downtown Otsego business closed its doors for good and I'm still not over it. Amish Oak Treasures and More had served the West Michigan community with hand-crafted furnishings since 1998.
After nearly 24 years in business, the family-owned operation quietly emptied their store and closed with a note on the door that simply read,
We are closed. Thank you for a wonderful 24 years, it was our pleasure to serve you!
In the weeks since the business first closed its doors I have driven past 103 W. Allegan Street in downtown Otsego nearly twice daily during my commute to work. Each passing I note the building's remarkably tiled exterior and with its prime location along the M-89 strip, it'd be such a shame for that building to just sit there empty like the old Smart and Simple around the corner!
I'm curious to know, now that Amish Oak Treasures in downtown Otsego has closed what would locals like to see fill that space?
Here are some businesses Otsego residents have previously said they would like to see come to town:
"A woodworking store wood be great." - 

Michael Watkins
"Kohls or seafood restaurant!" - 

Penny Woodhouse DeBoer

"Should be a small business incubator. Home business and crafters, along with aspiring people who have new ideas to bring to the community…. Just a thought." - Brian Carter
"Youth/community center" - Chris Wolfe
"..something to bring people to come & gather. If you want something to stay, it must bring in surrounding communities as well. Our youth need more to do & closer to home is always a perk" - Jenna Marie
Like I said, it's too beautiful of a building in too prime of a location; it'd be such a waste for it to just sit there empty! I personally would like to see a cool record shop or maybe a bar/arcade combo fill the space.
What would you like to see replace the old Amish Oak Treasures and More in Otsego?
Riverfront Mansion With Stables For Sale in Otsego, MI
The property located next to the Kalamazoo River is listed at $2.4 million.