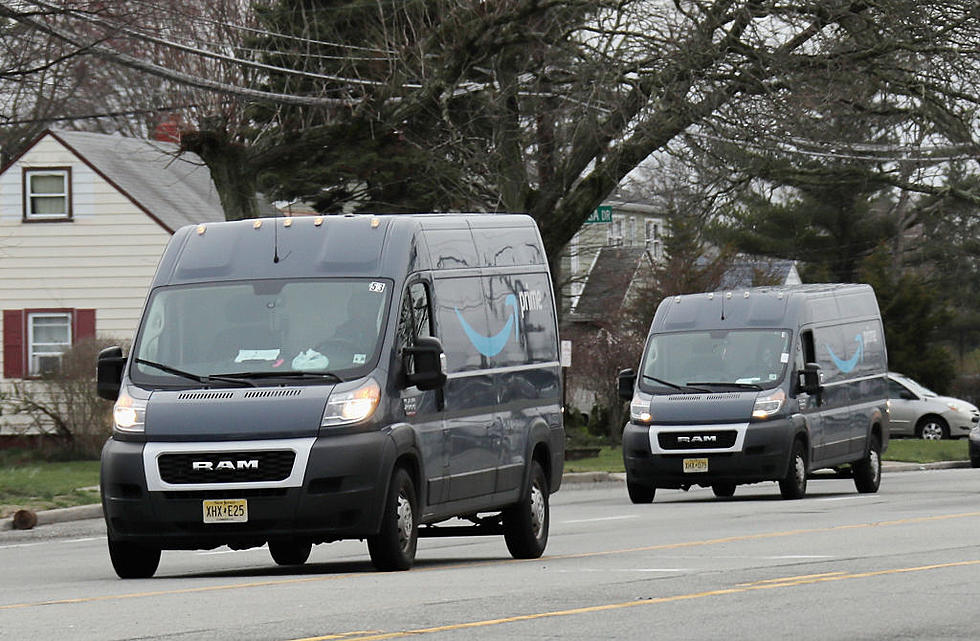 West Michigan Amazon Delivery Driver Allegedly Faked Carjacking To Steal Packages
Getty Images
A young Kentwood man is charge with faking a car jacking so he could steal nearly $10,000 in packages.
21-year-old Lawrence Edward Clay Jr is accused of helping another person steal his Amazon Prime vehicle.  According to a police report obtained by Mlive, Clay told police that he handed over the keys when he saw the car jacker had a gun,
Police say Clay reported the Amazon van was carjacked about 12:50 p.m. June 28 as he made a delivery near Oak and James streets in Rockford.
Every Amazon vehicle is equipped with GPS tracking devices.  That's how local law enforcement was able to track down the stolen van so quickly.  Grand Rapids police recovered nearly $10,000 worth of other people's packages in the abandoned Amazon Prim van.  With the help of a witness they were soon able to identify and locate the alleged van thief, Demarion Brewster in Wyoming, Michigan.
Both Demarion Brewster and Lawrence Edward Clay Jr have been charged with auto theft and conspiracy to commit larceny.  Clay has an additional charge of lying to police in a violent crime investigation.
Over the last year there have been a couple stories about Amazon delivery drivers in Michigan that have caught our attention.  It's worth noting, that it has been well documented how much pressure these employees are under.
There is the Amazon Driver that made a wrong turn and got his van wedged into a golf course tunnel in Oxford, Michigan last November.  We've all had rough days...but man, I feel for that guy.  Click here to see a picture of the wedged Amazon van.
---
Then there's the 22-year-old that just couldn't take another minute of his demanding job.  So, he left his Amazon van, full of packages and keys in the ignition sitting at a gas station in Detroit late last June.  He then tweeted a picture of the truck to Amazon saying "Come get this b!@#h.  I Quit."  Read the full story and see the entire twitter thread by clicking here.
---
Maybe Amazon needs to slow it down and do things the Mackinac Island way.  Yep, horse and buggy.  Get the full story including pictures of how they do it up North by clicking here.
---
Maybe it's time for a career change.  I hope the list below helps.
Top 10 Highest-Paying Jobs In MI
A look at the highest-paying jobs in Michigan for 2021 according to data obtained by career resource website,
Zippia
.