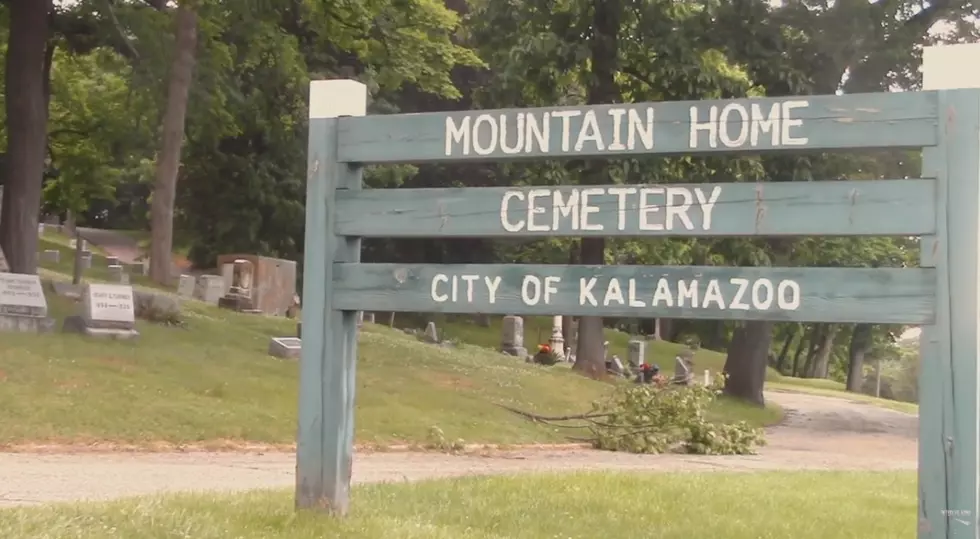 Afterlife Road Webseries Investigates Haunted Kalamazoo Cemetery
YouTube
Afterlife Road: A Haunted Michigan Webseries
Afterlife Road is a haunted webseries that's posted on YouTube which investigates haunted locations throughout Michigan. Recently they made their way back to Kalamazoo to document strange happenings around the area. While in Kalamazoo, they, conduct an impromptu spirit box session at the Mountain Home Cemetery, which lies in the shadow of Henderson Castle. What they continues to capture is pretty chilling.
During the spirit box session, they hear a disembodied voice say, what they believe to be, "You'll Die!" You can be the judge yourself as this quick clip will show you what other voices they captured during their session. This is not the first time they've investigated the Henderson Castle, and I''m sure it won't be the last time they'll be in Kalamazoo. On an upcoming episode, they discuss visiting Hatchman Rd. They also visit the site in Mattawan, home to the newest haunted attraction.
"Afterlife Road: A Haunted Michigan Webseries" follows members of the Michigan State University Paranormal Society as they investigate some of the most #haunted and #historic sites in the state of #Michigan, through a unique #paranormal lens. The state of Michigan has so much forgotten and overlooked history, and it is through the paranormal that we are able to engage with and relive this state's unique past. Using state-of-the-art paranormal equipment, such as EMF meters, spirit box, thermal and infrared cameras, etc. we attempt to not only engage with our state's impressive history, but also attempt to answer the daunting question of "are ghosts real?"
Enter your number to get our free mobile app
MORE: Take a Look at Kalamazoo's (Reportedly Haunted) State Theatre