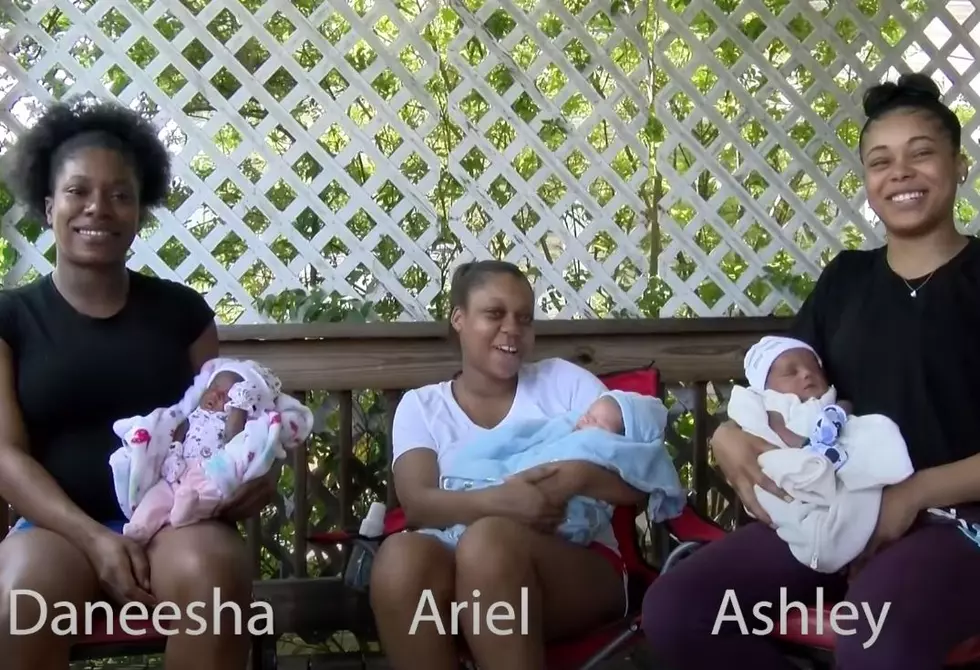 3 Ohio Sisters Gave Birth on the Same Day
OH Report - YouTube
These three sisters gave birth on the same day, at the same hospital with the same doctor.
27-year-old Ashley Haynes, 25-year-old Daneesha Haynes and 20-year-old Ariel Williams have made many jokes over the last nine months about giving birth on the same day.  I'm sure they never believed it would really happen.  I mean what are the chances?  Actually, the odds are about 1 in 50 million according to AP News.
The reason why we know those odds is because this happened in Utah in March of 1998.  In fact, a family in Ireland took it up a notch in September of 2015 according to The Daily Mail.  Not only did they have 3 sisters that gave birth on the same day; they had a fourth sister that was also pregnant.
Back to our one of a kind Ohio family.  Emrie Haynes, Sincere Young and Adrion Haynes were born on July 3rd, 2020 in Mansfield, Ohio according to the OH Report video below.
The birthday parties on July 3rd in Mansfield, OH are going to be crazy.
Congrats to the happy and healthy families.
Enter your number to get our free mobile app
KEEP READING: What were the most popular baby names from the past 100 years?