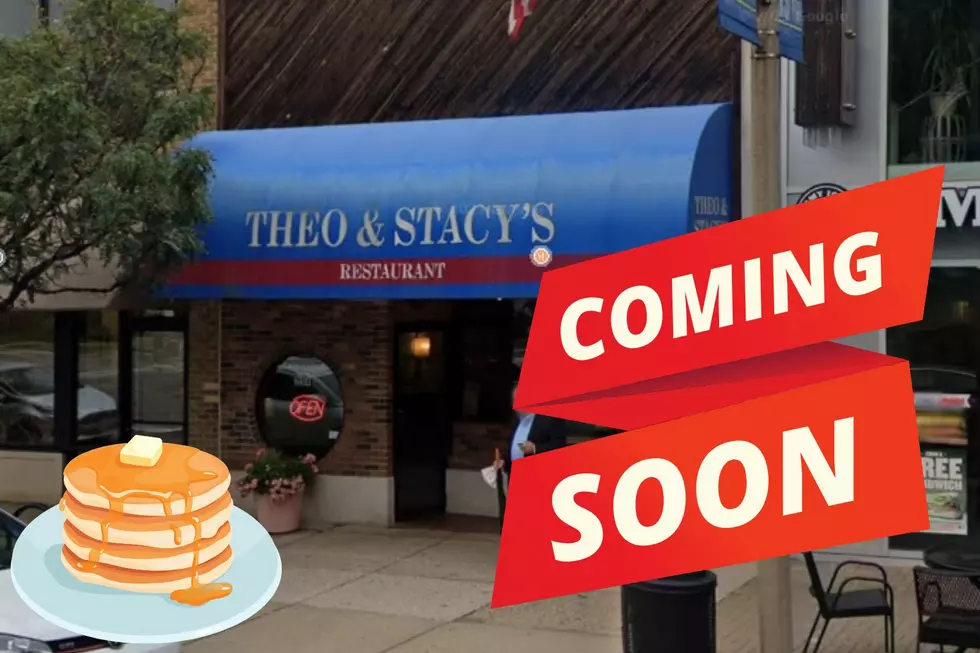 We Now Know Which Restaurant Is Replacing Theo & Stacy's in Downtown Kalamazoo
Google Maps/Canva
It truly is the end of an era.
After 50 years in business one of Kalamazoo's favorite eateries, Theo & Stacy's, announced they're closing their doors once and for all-- but don't panic just yet! Kzoo residents still have a few days left to say their final goodbyes before the popular Greek restaurant closes its kitchen on January 29, 2023.
When Stacy Skartsiaris announced her imminent retirement she also teased exciting news about the future of the establishment. At the time, all Stacy could share was that the new owner was a fellow Kalamazoo-area restauranteur. Well, we finally now know which restaurant is replacing beloved Theo & Stacy's!
And the new restaurant is...
Kalamazoo foodies will recognize that name as it's the same business that took over Theo & Stacy's former second location on S. Westnedge. The couple's second location, like many other small businesses, took a hit during the height of the Covid-19 pandemic and the family decided to place the building for sale.
That's when fellow restauranteur Chris Mavrakis stepped in to purchase the S. Westnedge location. Despite that Berries location having to close temporarily due to a kitchen fire, things must be going well as Mavrakis is set to do it all over again with this new downtown location.
What's on The Menu?
Along with Berries brunch favorites like crepes, pancakes, and french toast, you'll be happy to know many of your current Theo & Stacy's favorites will also be found on the new Berries menu!
So it's not goodbye it's just, "See you later!" Berries hopes to open its new downtown location sometime in mid-February.
13 Michigan Restaurants Featured On TV's 'Man vs Food'
13 Michigan Restaurants That Have Been On 'Man vs Food' TV Show
Check Out These New Cars Currently Being Tested In The U.P.
It's winter test time! These new test cars were recently spotted in downtown Sault Ste. Marie.