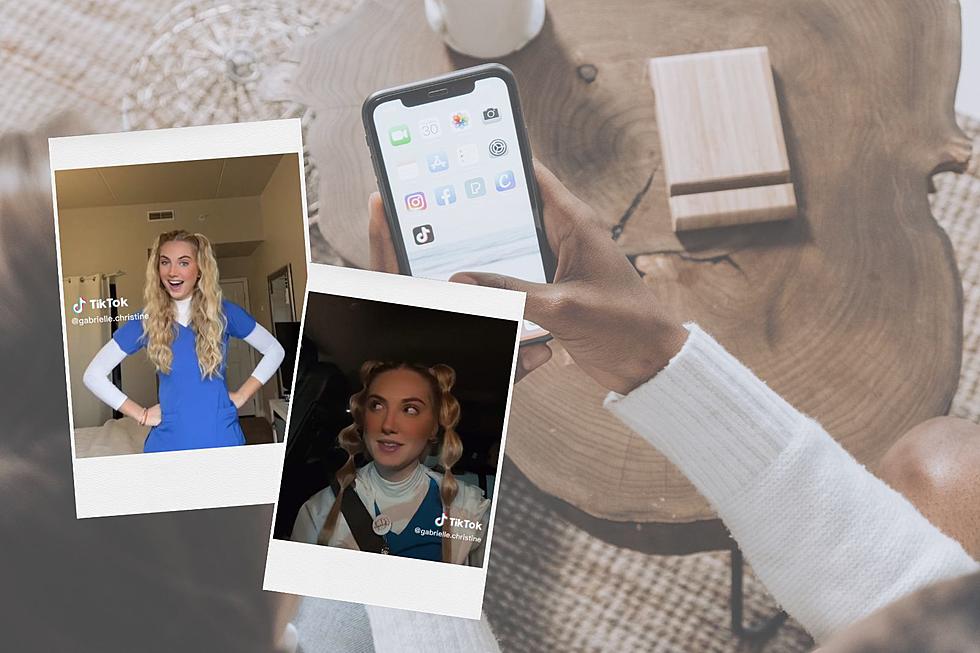 This Kalamazoo Student's Passion for Nursing is Almost Tangible
Via/ Tiktok, Via/ Canva
Finding a career that you're head-over-heels passionate about is not as common as you might think.
Sure, we're all told from a young age to pursue our dreams and chase our passions and find a job that incorporates both. But how many of us actually do it?
Well, at least one. Perhaps I'm getting cynical in my old age but, when I stumbled upon a TikTok from a Kalamazoo area student, I couldn't help but get pulled in by her obvious excitement about starting nursing school.
The TikToker, Gabrielle, goes by @gabrielle.christine on TikTok. While her earlier content was about her life as a server and more, it's shifted since she was accepted into a nursing program in Kalamazoo.
From day one, she shares how excited/nervous she is while embarking on this new journey:
As someone who always has to show up somewhere at least 20 minutes early because of my anxiety, I can relate to that last video.
Her authenticity about feeling nervous seems to speak to fellow current/past nursing students as her comment section is usually filled with people sharing their own experiences, advice, or just relating to the general feeling of anxiety.
She also shares her new experiences while dating a "hockey boy" as she calls him:
I don't know where her boyfriend is from (I believe Canada, based on a few of her other videos) but, something I learned very quickly when I moved to Kalamazoo is that hockey...is a way of life. Welcome to the party, Gabrielle.
With her infectious enthusiasm for nursing and day-to-day life, it's no wonder this 22-year-old nursing student has racked up over 40,000 followers. If you'd like to follow her journey, you can find her full account here.
Every Tuesday, we feature a Southwest Michigan Tiktok creator with Tiktok Tuesday. And, we're always taking submissions. Nominate yourself or someone you know below:
*Reminder: we like to focus on creators that have at least 10k followers that are doing something unique on the app*
While Tiktok is often a time waster (speaking personally) there are things you can actually learn from the app. Like how to make a meal in the middle of the woods:
Michigan Man Makes the Perfect Midwest Meal in the Middle of the Woods
It doesn't get more Midwestern than this. Cool Ranch Dorito crusted chicken tenders, a can of Vernors, all enjoyed and made in the middle of the woods.
Coolest Kwings Alternate Jerseys