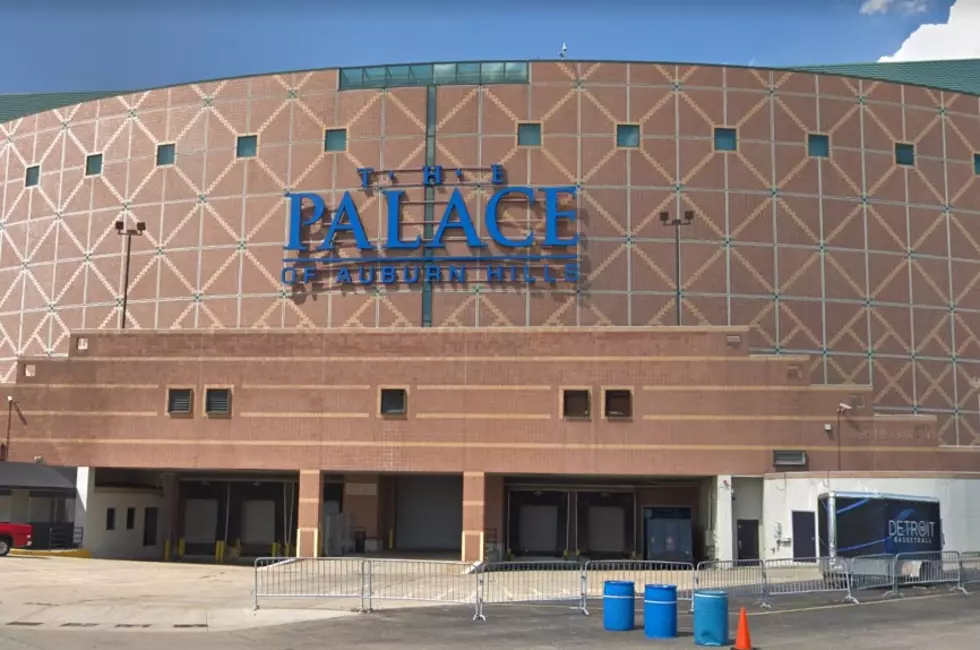 It's The Final Countdown For The Palace
The Palace of Auburn Hills, in Auburn Hills, Michigan (Google Street View)
It really is "The Final Countdown". The end is here for The Palace of Auburn Hills. The venue's date with the explosives is Saturday. Seems like such a waste, but having the building just sitting there empty makes no sense either.
The Detroit News says experts think it will take eight hundred pounds of dynamite to bring it down. The Palace's final "event" is set for 8am. If anyone in Oakland County had any imagination, they would've done this last Saturday afternoon, to augment or replace the Fourth of July fireworks celebrations. (Don't think about driving over to watch. Area highways will be closed off for about half an hour before and after the process.
Former Detroit Pistons owner Bill Davidson built the building thirty years ago, and current owner Tom Gores sold it to himself and some partners and they plan on turning the property into offices and a business park.
It's funny how everything changed and then changed back on the Detroit sports landscape over the past forty years. Coming into the 1970's, Detroit's three professional sports venue's were Tigers Stadium, which hosted the Tigers and Lions; The Olympia out on Grand River Avenue was home to the Red Wings, and the Pistons played at Cobo Hall.
First, the Lions moved to Pontiac, into the Silverdome, then the Red Wings moved downtown to the Joe Louis Arena. Davidson built The Palace for the Pistons (and the minor-league hockey Vipers), who had been playing at the Silverdome. Then, about 2000, the Tigers moved over to Comerica Park in the heart of downtown Detroit, the Lions built Ford Field next door, and the Ilitches put up Little Caesars Arena a couple of years back and were joined by the Pistons. The more things change, the more they seem to stay the same, is an proverb.
Enter your number to get our free mobile app
CHECK IT OUT: Here Are the 77 Most '70s Things About 1977