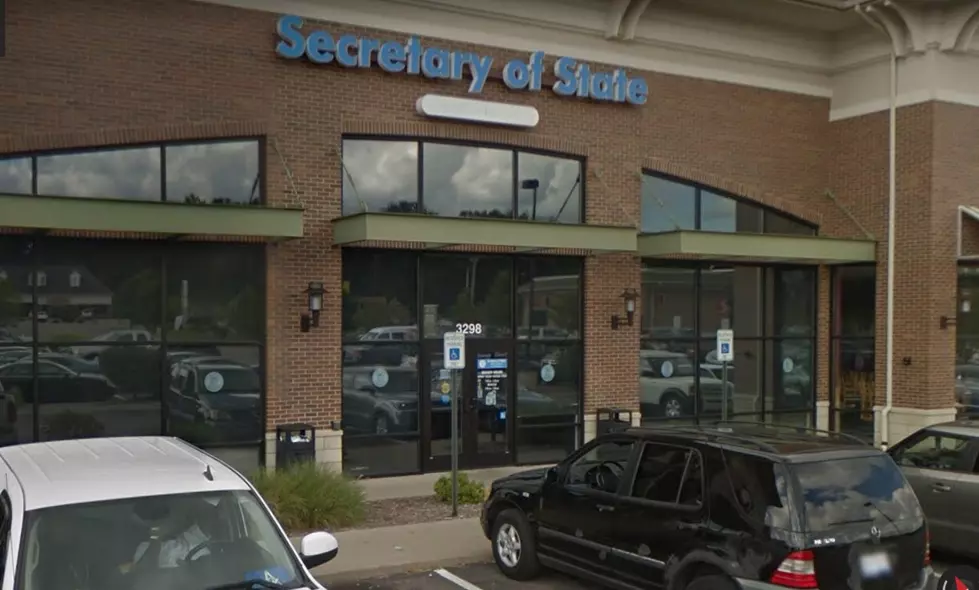 State Government Shutdown Is More Than SOS Offices
Michigan Secretary of State facility on Stadium Dr, in Kalamazoo. (Google Maps Street View)
It's a cheap joke, that if the government shuts down, we all win. Because the people shutting it down, the legislators and lawmakers, they're fine. It's the folks that actually work for a living who are furloughed, and that can be a problem. So, if there's no state budget deal by October 1st, the likely scenario is a Michigan version of a government shutdown like we've seen in Washington. And since the legislature is Republican controlled and the Governor's a Democrat, well, you can see where this is going.
Here's an example of what could happen. This current outbreak of EEE, Eastern equine encephalitis may not be done by October 1. But what about folks working for the State Department of Public Health and stuff.  There are other state services that people rely on. But here's one that won't be all that affected, and it may surprise you.
We received a release from the Secretary of State.
A government shutdown will close all Secretary of State offices from Oct. 1 until a budget is in place," Secretary of State Jocelyn Benson said. "We want residents to know that even during a closure, many services will still be available at ExpressSOS.com and they can also renew their tabs by kiosk or mail." - Secretary of State press release
Now, if you need to get a driver's license, you're going to have an issue, but but those all mighty license plates, they'll be ok.
Let's see how this all plays out.