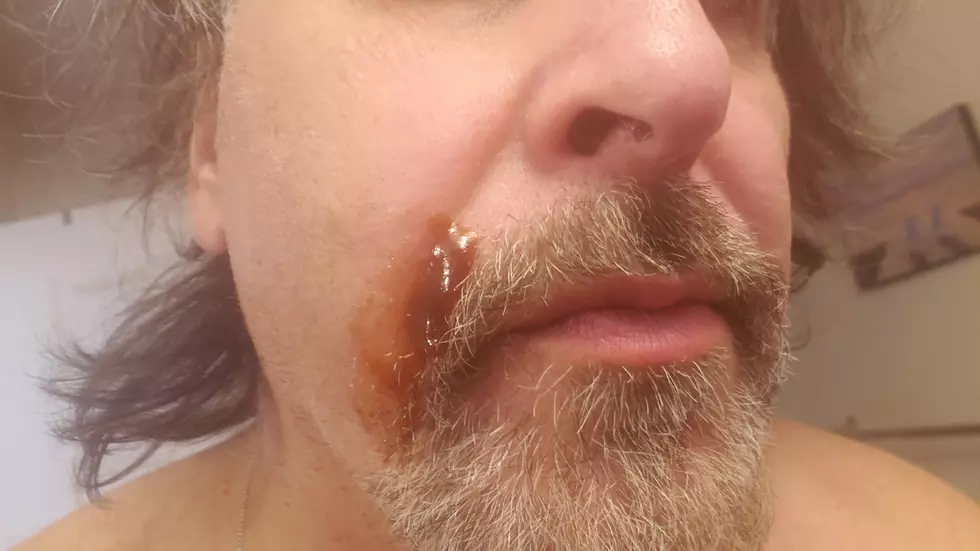 Should I Shave My Beard For A Free McRib? Mmmmmm.
I was getting read to shave. For a free McRib, what better than some barbeque sauce. (Dave Benson, TSM)
You know it's just a silly contest...but isn't that what makes life fun? Silly little contests.
But shaving my beard for a sandwich? Now, there's a tough but interesting question.
This question started from a McDonald's promotion going on right now. The first 10,000 people to shave their beards, and prove it on social media, get a free McRib. (Too bad my grandma's not here. Towards the end of her life, she had a fair amount of chin hair, and my mom would shave it for her from time to time. Don't tell anyone I told you that. I don't need to have any more lightning bolts hanging over my head.)
"Our bearded fans know… facial hair and the McRib just don't mix—believe me, I've tried. "With the nationwide return of the McRib, we're helping fans enjoy every delectable moment by encouraging them to shave for a chance to win a free McRib. And we're excited this year to partner with No-Shave November, a charity that knows a thing or two about facial hair."- McDonald's Vice President David Tovar
So how do you get one of these free sandwiches? McDonald''s says "Just post a picture of your cleanly-shaven or baby-smooth face on your public Twitter or public Instagram profile using #Shave4McRibSweepstakes and tag @mcdonalds. Sorry, no Stories! The first 10,000 entries will receive a code for a free McRib, available via McDelivery with Uber Eats, while supplies last."
I've had facial hair, either a mustache or beard for all but maybe four weeks of my adult life. The last time I shaved my face clean was about twenty years ago. My kids had never seen me clean shaven, and they were about eight and five years old at the time, and when they came home from after school daycare that day, they just started giggling.
So, did I shave? I thought about it, long and hard, but when I started to apply the barbeque sauce to my face, I started tasting it, and that seemed to make more sense. I'll get my McRib at the drive-thru on Wednesday. That's the good news. McDonald's is making a donation for every McRib sold on December 2nd. And, the world needs me to be pretty more than I need a free sandwich. But make no mistake, I am excited about the return of the McRib. Pork rules!
Enter your number to get our free mobile app
CHECK IT OUT: See the 100 most popular brands in America