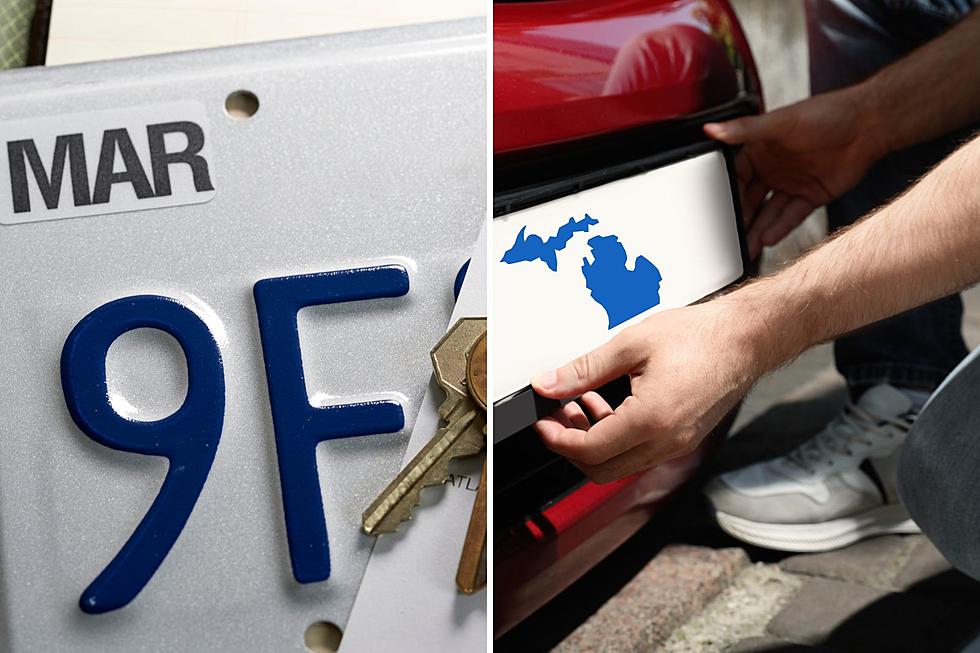 5 Unsuspecting Ways Your License Plate Could Get You In Trouble In Michigan
Canva
If you plan on taking a little road trip across Pure Michigan this summer you'll want to make sure your vehicle is ready to make the trek. Be sure to check your oil, tires, and fluids-- and don't forget to check your license plate!
Wait, what?
Believe it or not there are quite a few unsuspecting ways your license plate could actually get you pulled over. Don't let a hefty fine ruin your fun summer plans! Here's what you need to know:
5 Ways Your License Plate Could Get You Ticketed in Michigan
Nothing ruins a road trip like getting pulled over! Here are ways to avoid hefty fines during your next journey across Pure Michigan.
These are the often overlooked rules of the road; a reminder never hurts. Safe travels during all your fun summer outings across Pure Michigan!
The 10 Scariest Intersections In Kalamazoo
We asked our audience what they though the 10 scariest intersections were in Kalamazoo. As someone who has to drive to these everyday, I'd have to agree.
8 Parks in SW Michigan Where You Can Use Your Recreation Passport
You purchased a recreation passport so, you might as well put it to good use! Here's where you can use it in the SW Michigan area.