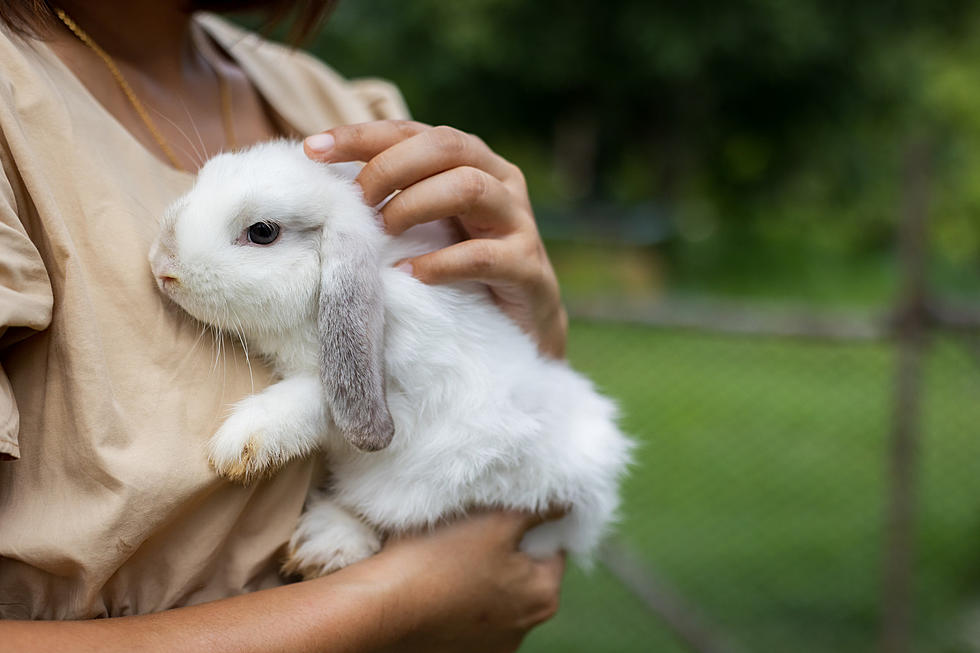 Did You Know That There's a Rescue Just for Rabbits in Kalamazoo?
Sasiistock
A couple of weeks ago, I noticed a particular-looking rabbit outside of my office window. After doing some research, I learned that this rabbit was a domestic breed meant to be a pet. So, I wrote an article asking if anyone had lost a pet rabbit.
He was gorgeous and I wanted to make sure he was found if anyone was missing him.
Read More: Is Anyone in the Kalamazoo Area Missing a Pet Rabbit? 
Within two hours, we had a visitor representing a rescue I had never heard of: Rabbit Angels Rabbit Rescue.
While we weren't able to track down the rabbit that day, his owners were eventually found. So, a happy ending for all.
About Rabbit Angels Rabbit Rescue
Rabbit Angels Rabbit Rescue, or RARR, is a non-profit that focuses on finding homes for domestic rabbits that may be in a dangerous situation or abandoned.
The non-profit began when the founder, Heather, saw a Facebook post from someone trying to sell a rabbit. When there were no takers, the post was updated saying something along the lines of...come get this rabbit or I'm setting it free in the wild. This was in the middle of the winter season.
Domestic rabbits do not have the capability to survive in the wild. Especially in the frigid months. That rabbit, if not for Heather, would have most likely died.
Thankfully, Heather was able to rescue the rabbit and thus a new mission was realized.
Interested in Adopting a Rabbit?
RARR has plenty of rabbits that are currently looking for their forever home. Here are a few things you'll need if you're considering adoption:
a pen
hay
pellets
litter pan
chew toys
And more. Additionally, you can look at sites like youtube.com to learn what you may need:
As well, rabbits have more needs than a dog or cat all of which should be taken seriously before going forward with adoption. You can see all of the rabbits that are looking for homes and a list of what they'll need in your home here.
Unfortunately, at this time, Rabbit Angels Rabbit Rescue cannot accept any more rabbits. But, their website has a few suggestions of what to do should you find a rabbit that needs a home.
Adopting a new pet, rabbit or otherwise? You might need a new name. Here are a few that are Michigan themed:
20 Michigan-Themed Pet Names That Don't Suck
Looking for a Michigan-themed pet name that you're not going to hate? Check these out.
Bissell Pet Foundation Rescues Strays From Hurricane Ian
Photos of stray pets rescued by Bissell Pet Foundation following Hurricane Ian