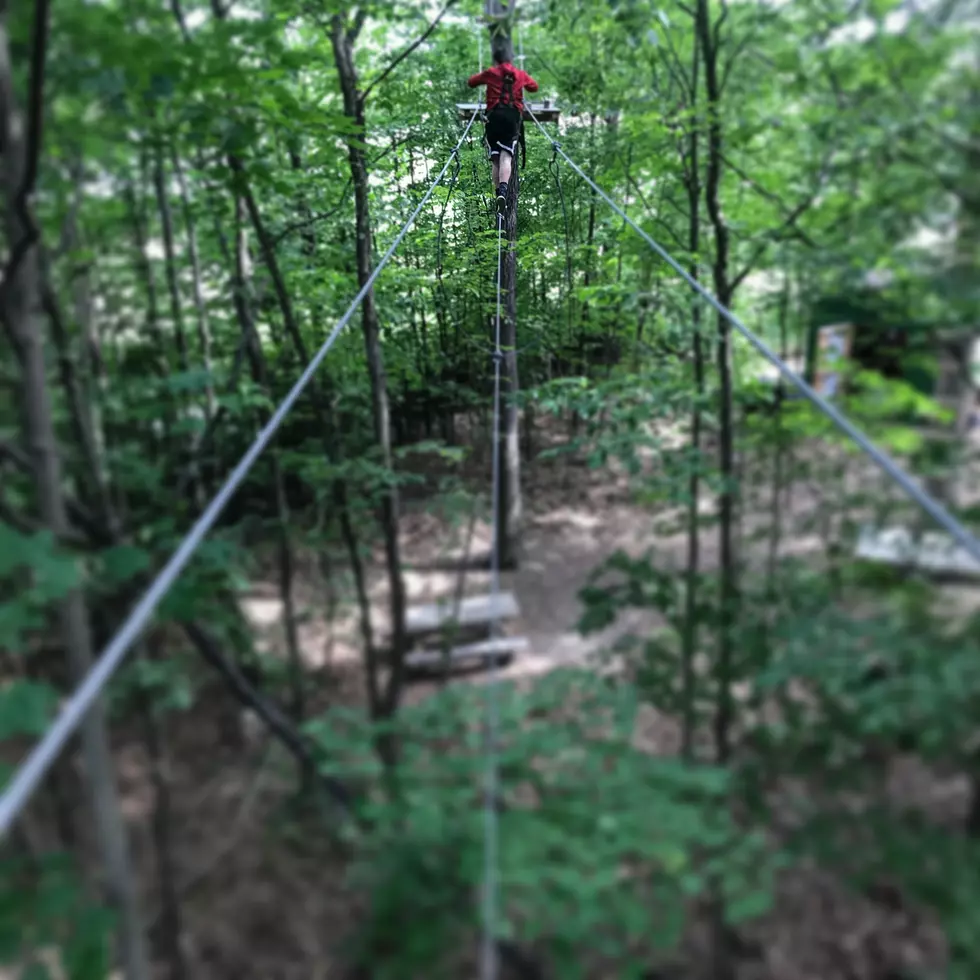 Pictures From The Adventure Park In West Bloomfield Michigan
Dana Marshall
When you first arrive at the Adventure Park in West Bloomfield Township, Michigan you might think you're at the wrong place.  You pull into the parking lot of what looks like a high school building.  Even when you get out of the car and walk up to the park you may think you have the wrong place.  Then...boom!  There is this amazing park with 10 aerial trails. These trails range from novice to ninja.  It is beyond me how anyone can handle the hardest trails.
My 15 year old son and I did 4 trails.  We didn't do that hardest trails.  However, Zach made sure we didn't do an easy trail.  He was fearless.  Me?  Well...I had challenging moments.
You will find yourself balancing on a thin cable, swing across the woods on a rope only to catch yourself on a rope ladder and even zip lining your way to the next element.
---
BONUS VIDEO:  Kayaking In The Flooded Homer Stryker Field In Kalamazoo