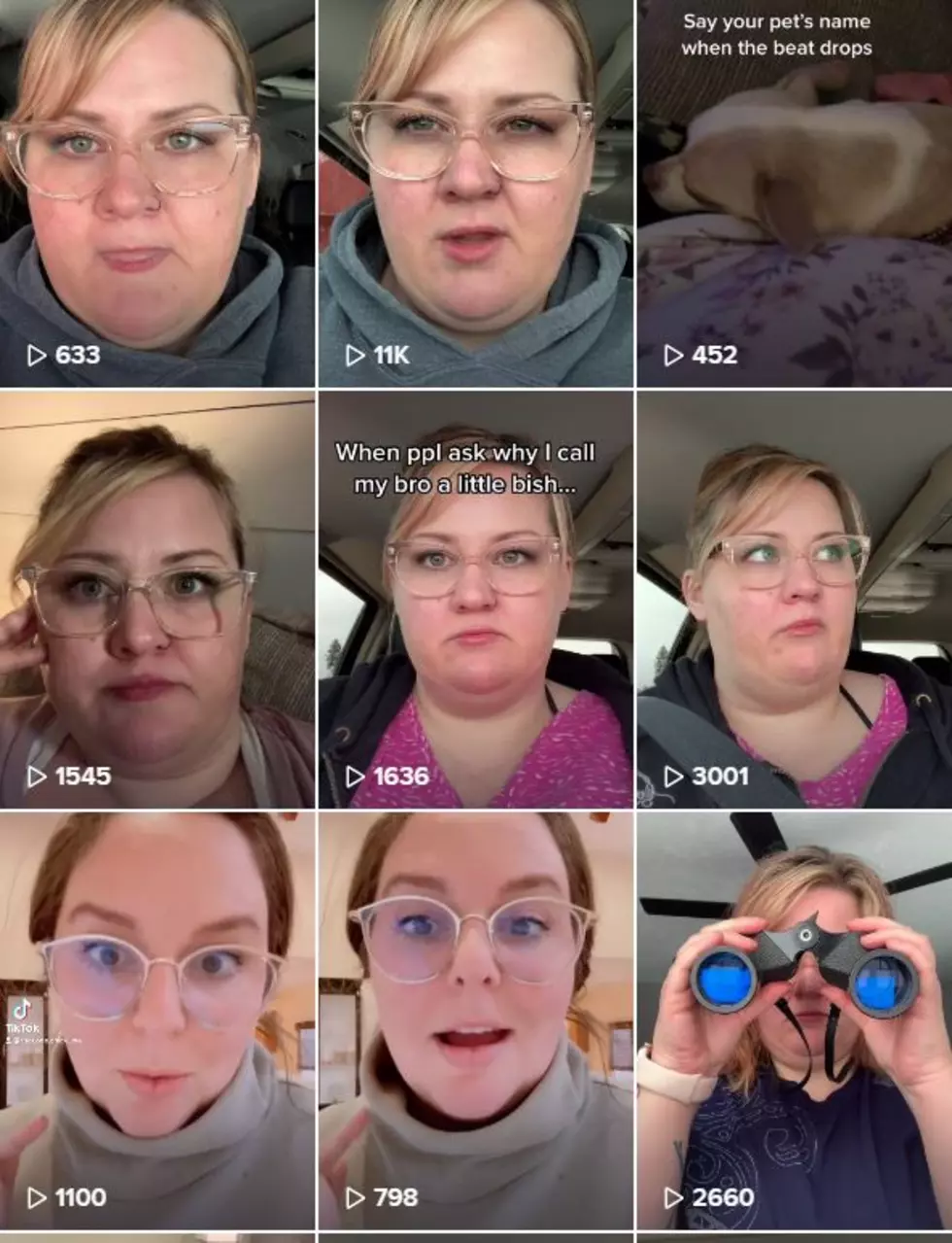 Otsego Woman Goes Viral With Hilarious One-Liners
that.one.chick_me on TikTok
With almost 30,000 followers and nearly one million likes, this Southwest Michigan mom is blowing up on TikTok.
Jessica a.k.a. @that.one.chick_me, is an Otsego, Michigan hairstylist.  She started getting active on TikTok during the pandemic like many of us.  Jessica's simple, dead pan humor has become a favorite for many.  One of my personal favorite TikToks from her currently has 578.5 thousand views.  Check it out below.
---
This next video addressing the haters I found absolutely hilarious.  It's received 10.5 thousand views so far.
---
Clocking in at 300,000 views to date, my third favorite video from Jessica is a simple play on words.  Just "watch."
---
What maybe her most viewed TikTok, show's the cutest freakin dog face you've ever seen.  This was viewed over 1.8 million times.
With nearly half a million views she says goodbye to #hotgirlsummer and hello to...
---
Jessica lists @shellybellycomedy, @mrsbosin and @clintonnorman among her favorite TikTok creators.
We are featuring a Southwest Michigan TikTok creator every week on-air and online every Tuesday for #TikTokTuesday.  If there is someone that you think we should highlight, Friend us on TikTok and send us a message @DanaOnAir or @ThatChickChelsea.  We look forward to seeing your favorite TikToks.
Enter your number to get our free mobile app