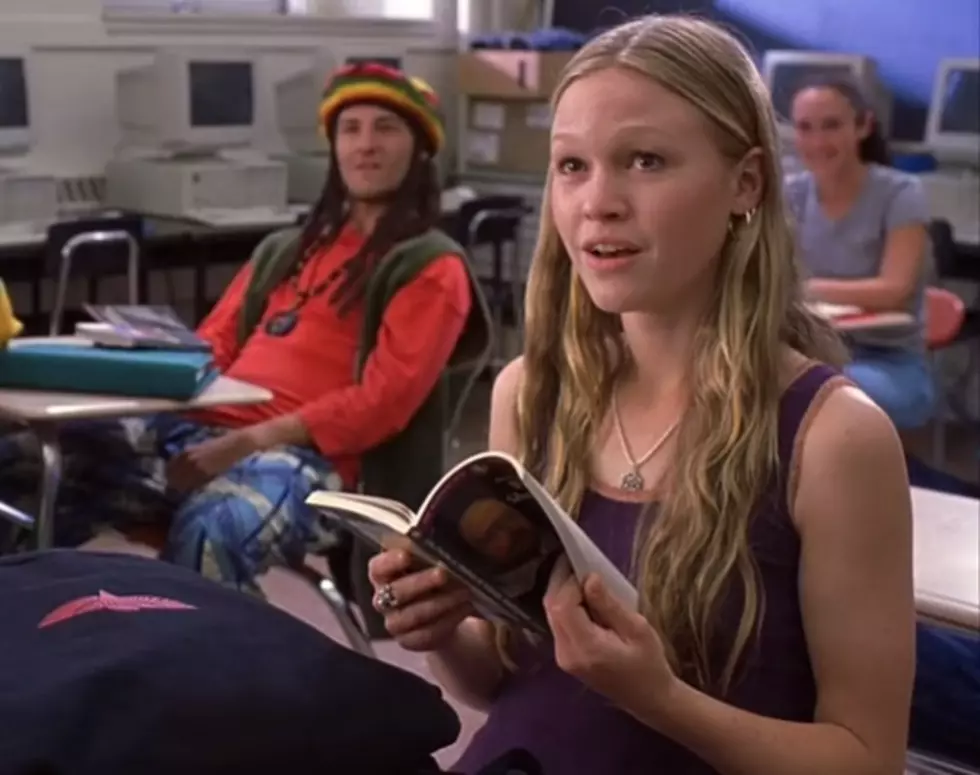 Win Tickets To 10 Things I Hate About You In Kalamazoo
YouTube VIA A Taylor Fan
Inspired by the William Shakespeare masterpiece, 'The Taming Of The Shrew,' 10 Things I Hate About You is one of the most classic films from the late 90's. Starring a young Heath Ledger as the new kid, Cameron James is head over heels for popular sophomore Bianca Stratford, played by Julia Stiles. Bianca's overprotective father forbids her to date Cameron unless Bianca's older, rebellious sister Kat dates. But schoolmate Joey Donner wants Bianca, so he uses senior Patrick Verona to attempt to win Kat's heart.
The film's modernizing of the story is a favorite around Valentine's Day and on Saturday, February 10th, the movie will be played at the Kalamazoo State Theater. As advertised on their event page:
It has been nearly two decades since the great 90's rom-com, "10 Things I Hate About You," hit theaters and mesmerized teens everywhere. Grab your gal pal's and reminisce the good ole' days with this Valentine's day treat. What better way to spend a night with your friends than with a full bar with featured cocktails and multiple points of sale, an enormous screen perfect for staring at Heath Ledger, snacks, and more! Relive this romantic classic February 10th, at Kalamazoo State Theatre.
You can score tickets to this show for free during the "Back In The Day Replay" with Mark Frankhouse every day next week. Just listen for the "10 Things Retro Rap" the teacher spits in the video below (the rap quote from "Taming Of The Shrew"), and when you hear it just be caller 10 at 269-978-1033 and you'll get a pair of tickets to the show!
This video contains strong language:
---