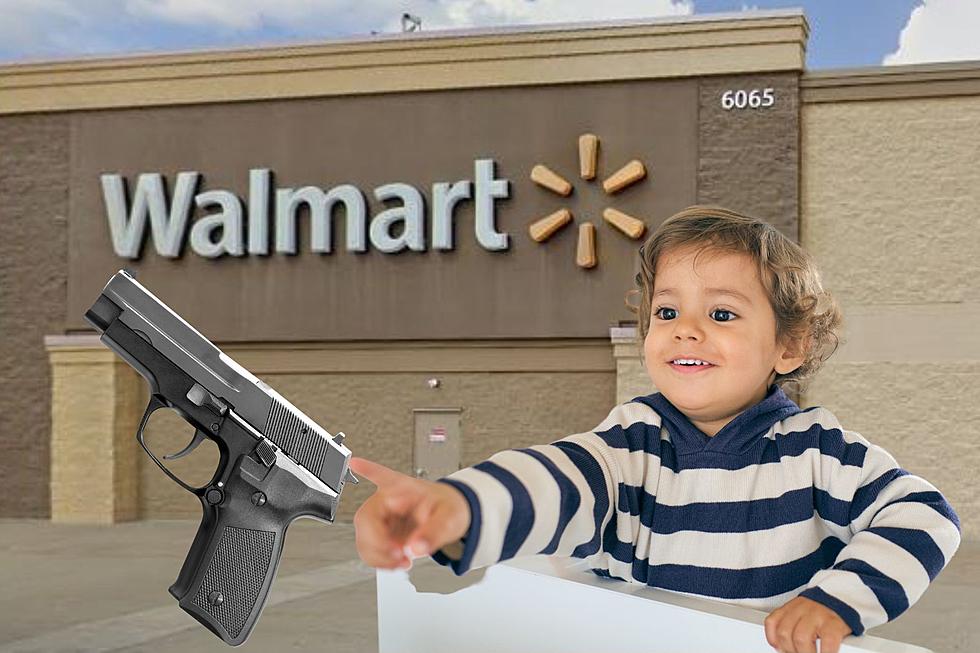 Mother Charged After Her 2-Year-Old Fires Her Gun In Waverly, Ohio Walmart
Instant Streetview/ Canva
A scary situation for all involved occurred recently at a Walmart in Waverly, Ohio. Police were called to the retail store after shots were fired inside the store. And a mother is now facing charges after her 2-year-old got access to her gun and fired it inside the  Walmart.
How Did the Toddler Get Access to A Gun?
WXYZ reports that the mother of the 2-year-old told authorities that the toddler retrieved the gun from her purse. The boy then fired the Taurus 9MM into the store's ceiling causing a minor injury to his forehead after it made contact with the magazine. According to the Waverly Police Department authorities, the 2-year-old boy was taken to urgent care and then released to a guardian. The boy's mother was taken into custody and was charged with endangering children.
Authorities Urge Residents to Help Prevent More Accidents
The Waverly Police Department made a statement in a post on Facebook that emphasized the importance of responsible firearm ownership and storage, especially those with children.
"Incidents like these underscore the need for heightened awareness and safety measures to prevent such accidents from occurring."
And some of those safety measures are to be proactive and think like a kid. Never leave your purse unattended and always assume your kids will get into your purse. Also, never assuming a gun is 'child proof' or 'child safe' as so many unfortunate examples like this occur too often. Fortunately, this story did not have a tragic ending.
32 States With Laws to Take Guns From Certain People
The 2nd amendment is very important for Texans. However, it's very possible Texas could follow other states and take guns away from certain law breaking citizens.
Gallery Credit: Canva
Is The Walmart Self-Checkout Disappearing
Gallery Credit: Dave Roberts