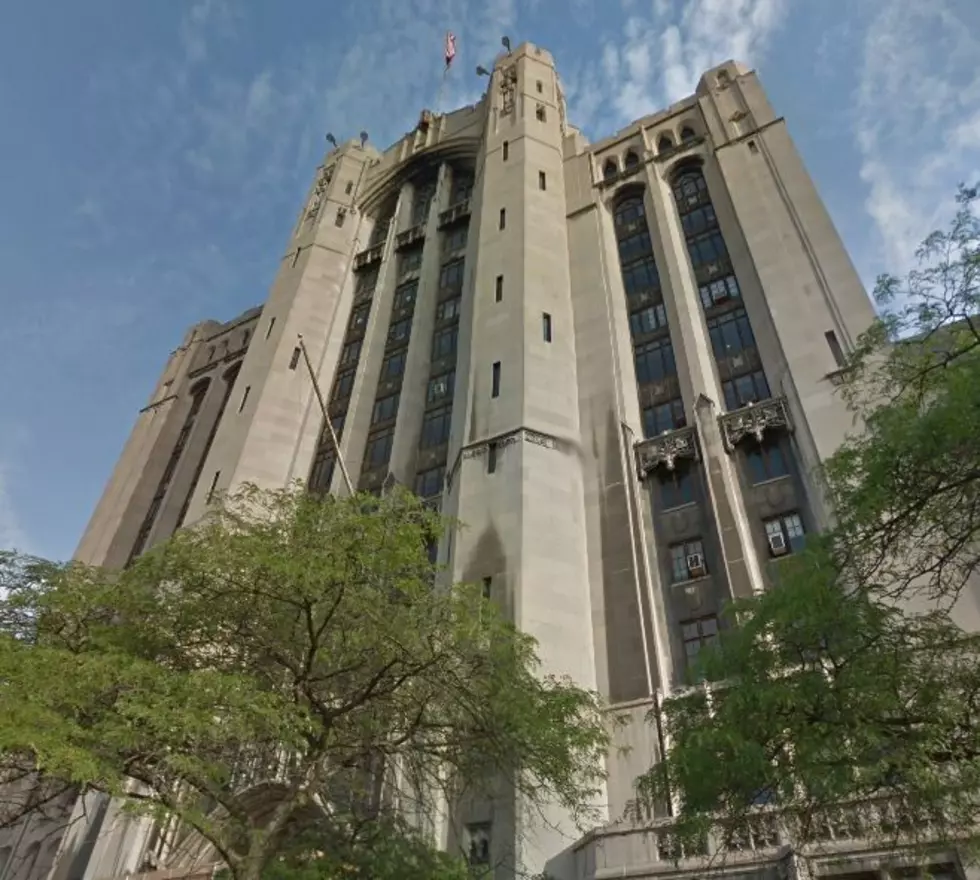 Michigan's Most Haunted Places Aren't Too Far Away
Google Street View
With the Halloween season rapidly approaching, now is the time to go on a little ghost adventure of your own. Michigan has a rich history of creepy things happening and hauntedrooms.com listed the 6 most haunted places in Michigan. If you're brave enough, here's where to go:
1. RIVER RAISIN NATIONAL BATTLEFIELD PARK, MONROE
In 1812, hundreds of Americans died at the River Raisin Battlefield. Like so many battlefields this has give rise to a grim and unsettling reputation for paranormal activity. In fact, River Raisin National Battlefield Park is considered to be one of the most haunted places in Michigan.

River Raisin was the site of one of the biggest battles of 1812. The 850 American troops who were settled there were attacked by 500 British soldiers and 500 Native Americans. Around 300 American soldiers were killed and hundreds more were wounded.
2. MACKINAC ISLAND, LAKE HURON
The Moral Re-armament Building has long been one of the most well known haunts on the island. IT is said to be haunted by a former student of Mackinac College who is a bit of a practical joker with mail guests and who is said to flirt with the ladies.

The story goes that the young man had a girlfriend at the college and he asked her to marry him. When she refused he was broken hearted and went into the woods to commit suicide.
It might not come as much of a shock to learn that the main hauntings at Felt Mansion are said to be  the spirits of previous owners Dorr and Agnes Felt.

They apparently wander throughout the house and people have said that they are simply taking time to enjoy the dream home that they were unable to enjoy in life. They seem to be friendly and are happy to share their home with guests and visitors.

There are also reports of less defined 'shadow'  figures seen in the third floor ballroom. They sometimes dance while others are said to appear as though they are sweeping the floor.
4. DETROIT MASONIC TEMPLE, DETROIT
Another one of the most haunted places in Michigan is Detroit Masonic Temple. One of the most well known ghosts that are said to inhabit the building is George D Mason. His apparition has been spotted with several guests and the night watchman! 

There are also many cold spots in the building and doors are said to open and close on their own. In particular, the roof doors have been said to swing open just moments after being locked by the night watchman!
5. TRAVERSE CITY STATE HOSPITAL, TRAVERSE CITY
As you might imagine, over the years there have been a growing number of tales about restless spirits and patients who have never checked out of the hospital! IT now stands abandoned and decaying, but it is known to be one of the most haunted places in Michigan.

One of the most disturbing stories linked to Traverse City State Hospital is that there is supposed to be a portal to Hell located under the so called 'Hippy Tree' which is located on the trails just behind the main building.

There are also frequent reports of disembodied screams and voices echoing through the empty halls and lights are said to turn on at off at random despite the fact that the electricity has been disconnected for several years!
6. THE LANDMARK INN, MARQUETTE
It is said that in the 1930s, a spinster librarian and a crewman fell in love. The plan was for the couple to marry after his final cruise, but unfortunately, the ship was swept away and the entire crew went down with the ship.

The librarian never recovered from her grief and it is said that she died soon after- possibly of a broken heart.

Many people have reported seeing the librarian gazing out of the window of the Lilac Room up on the 6th floor, bound for eternity to wait on her missing lover to return from sea.

---
BONUS VIDEO: WALKING THE SLAUGHTER PEN