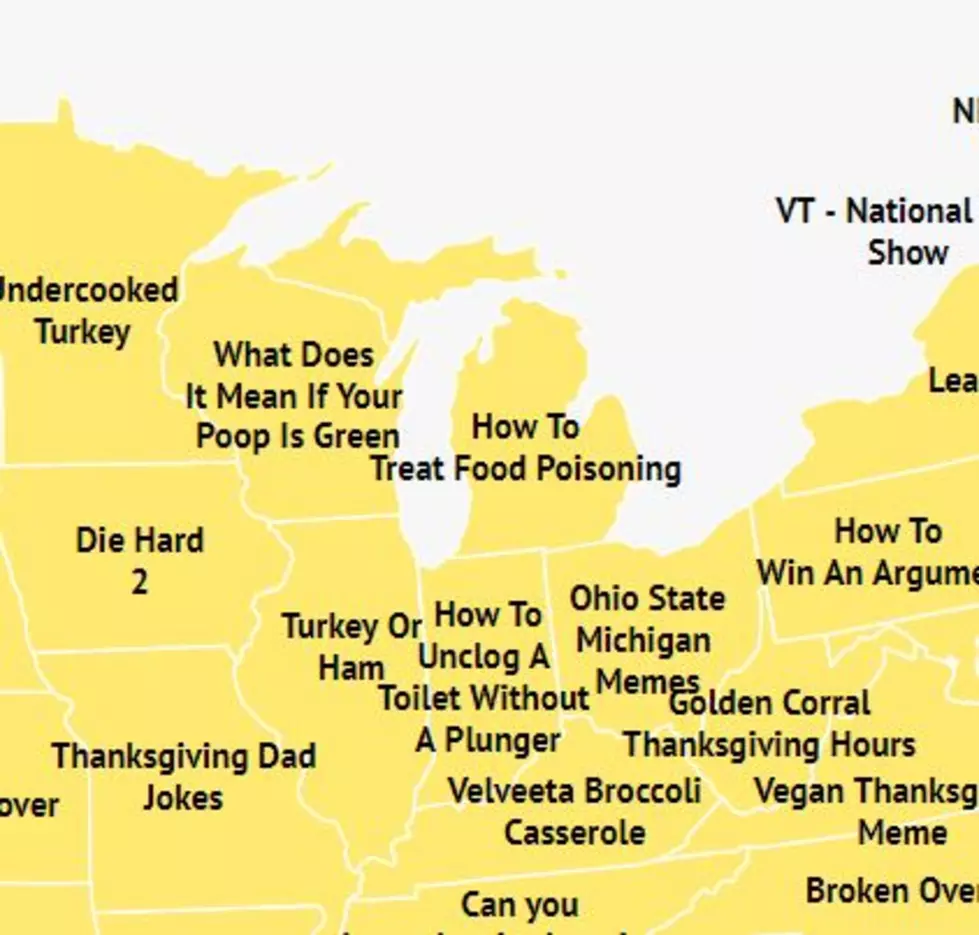 Michigan and Indiana's Thanksgiving Searches are Priceless
Zippia
Each state's most embarrassing google search trend for Thanksgiving will leave you scratching your head.
Zippia recently crunched data and analyzed Google Trends from Thanksgiving week 2019 for each state.  They came up with a list of the most embarrassing terms or phrases that were heavily searched in that time period.  Some of the funniest results happen to include Michigan and Indiana.  It sounds like we need to do more than loosen our belt after dinner in the Midwest.
Michigan: "How To Treat Food Poisoning."
Indiana: "How To Unclug A Toilet Without A Plunger."
Maine followed the 💩 theme with this search trend: "Clogged Toilet."
Looking at the full list of states at Zippia.com leaves me concerned for Alaska "Divorce Lawyer" and Idaho "Divorce."
Falling under the two saddest Thanksgiving Google Trends would be Nevada: "Thanksgiving Alone" and Florida: "Pictures Of Happy Thanksgiving."
This honestly leaves me wondering what the Google Trends will look like for Thanksgiving week of this year.  Lord knows they will be different during this pandemic.  Since the state of Michigan is asking us to cancel our holiday travel plans.  I predict a lot of "how to microwave turkey" searches this year.
Enter your number to get our free mobile app
KEEP READING: These Major Retailers Will Be Closed on Thanksgiving 2020