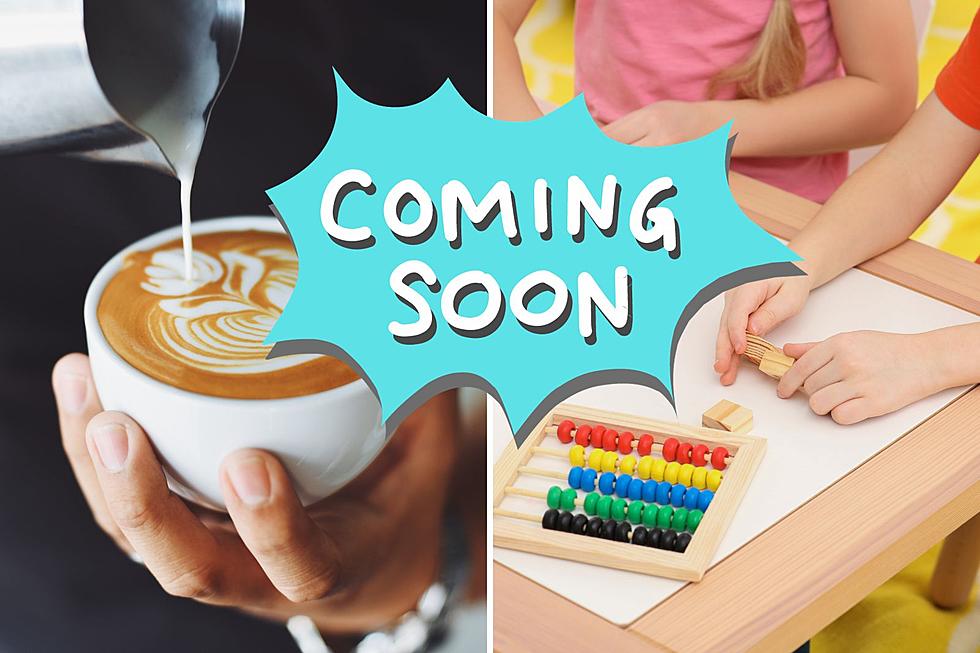 New Play Café and Eatery Coming to Downtown Plainwell, MI
Canva
One of the newest small business trends to sweep the country, these coffee house/playground combinations known as "play cafes" are popping up throughout West Michigan with the newest one set to open in downtown Plainwell!
I'm not a parent myself but I am a fun aunt who loves caffeine, so I'm curious to know what happens inside these unique coffee shops. Here's what we know about the newest play café in the area, MI Grounds.
I'd like to start this off by asking: what happened to Around the Board?!
Located at 124 E Bridge St in downtown Plainwell the board game café had only just celebrated their grand opening last August! I wonder if they even were in business for one whole year?
The recent closure of Around the Board is certainly disheartening, but the silver lining is at least we won't have to look at a vacant building for very long. On to the good news!
MI Grounds
The owners of West Michigan's newest play café only just dropped the news on us yesterday via Facebook post saying:
It's official!! MI Grounds Play Cafe & Eatery is coming to downtown Plainwell!! We look forward to meeting you and serving the community. Be sure to follow us for up-to-date information on events, sneak peaks and our grand opening!!!
The business is still in its early stages so we'll stay posted for details on a grand opening, but I'm looking forward to watching this place take shape.
It's a winning combination: tired parents of little ones get their caffeine fix and are free to catch up with friends while their energetic children learn and play nearby, and most importantly-- burn off all that extra energy for naptime!
Play Cafes in Michigan
Now, MI Grounds certainly isn't the first play café to open in West Michigan but it definitely bridges the gap between places like EverPlay in Grand Rapids, Stomping Grounds in Caledonia, and Mezanmi in Vicksburg and Mattawan.
Have you ever visited one of West Michigan's play cafes? What did you think?
7 Places in Kalamazoo Where You Can Throw a Child's Birthday Party
If you're looking to throw a child's birthday party, here are a few places in the Kalamazoo area that may be relatively affordable
7 Spots to Pick Concord Grapes in Southwest Michigan
Below you'll find 7 U-Pick farms for Concord Grapes in Southwest Michigan. These farms are listed by city.