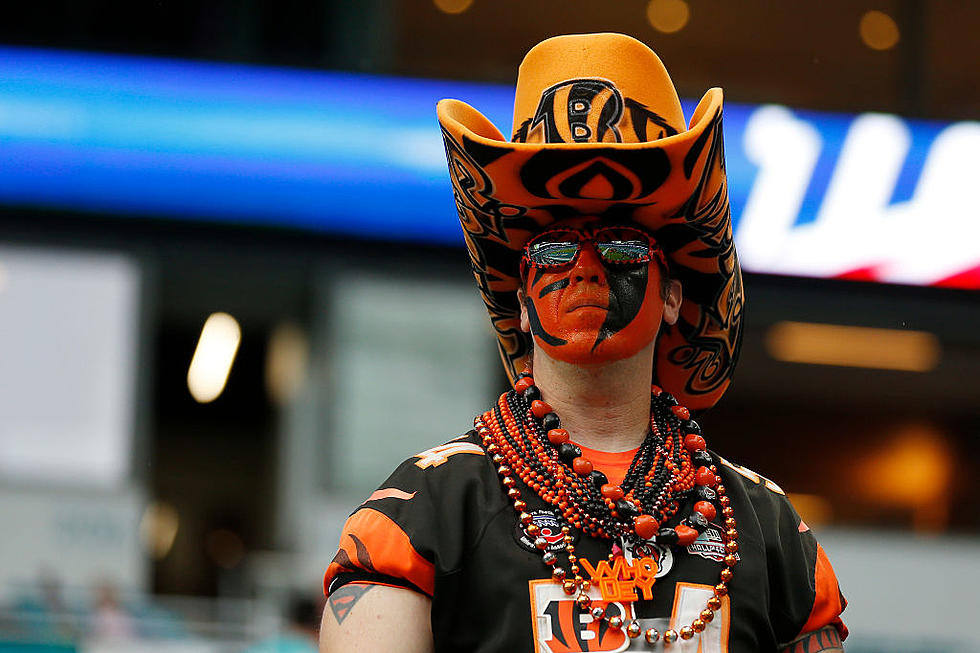 Man Wants Medical Marijuana Because He's a Cincinnati Bengals Fan
Getty Images
An Ohio man says that Bengals and Browns fans have suffered enough and deserve medical marijuana.
Vincent says he's suffered for 30 years and needed relief according to Cincinnati.com,
Vincent Morano submitted a petition in late December to the State Medical Board of Ohio to add being a fan of the teams to the state's list of 21 qualifying medical marijuana conditions. The board received 26 proposals, including petitions for autism spectrum disorder, anxiety and depression.
As a Detroit Lions fan, I respect this guy's move.  However, the Ohio Medical Board did not according to ESPN,
A proposal to alleviate the pain of being a Bengals and Browns fan has gone up in smoke.  Being a fan of the NFL's franchises in Cincinnati and Cleveland does not meet the condition requirements to purchase medical marijuana, an Ohio medical board committee ruled Wednesday.
Over the past 10 years the Cleveland Browns have the worst win/loss record in the NFL only winning 42 games and losing a whopping 117.
If you're a Bengal fan stop your whining.  Bengals have a 77-81-2 record between 2010 and 2019.  It's not great.  But it's a heck of a lot better than 15 other NFL teams.
Enter your number to get our free mobile app