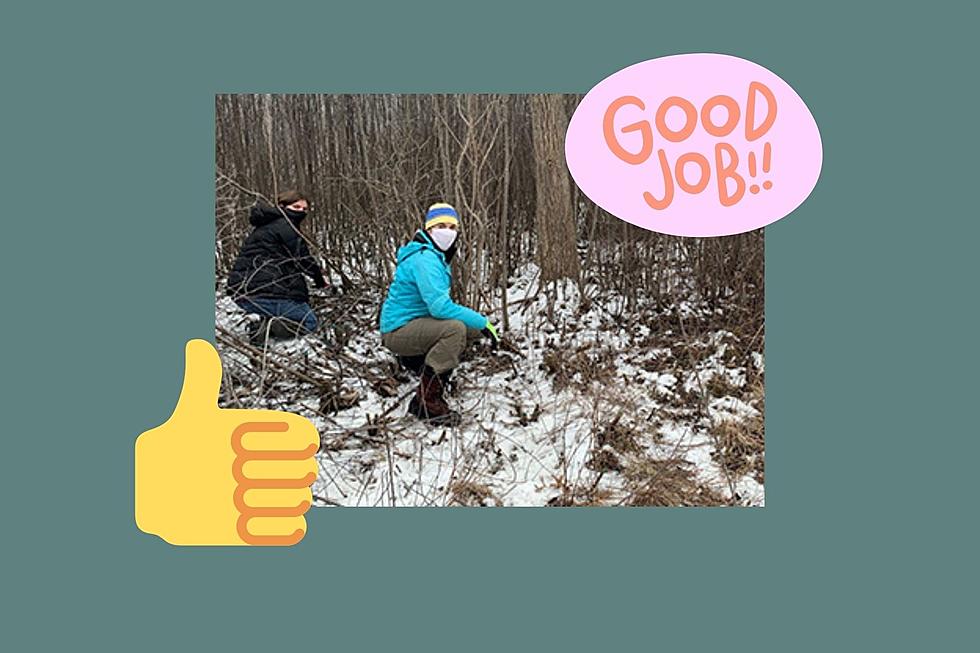 Looking to Do Your Good Deed for the Day? Michigan DNR has Opportunities for That
Volunteers for Stewardship program - Courtesy Michigan DNR
The Michigan Department of Natural Resources is looking for volunteers during the month of March to help at several state parks in West Michigan as part of their Volunteer Stewardship Workdays.
Among the activities for volunteers is removing invasive plants that threaten high-quality ecosystems in the parks. So if you want to do a good deed and get outdoors during some upcoming weekends, there are plenty of opportunities to do so and DNR officials will greatly appreciate your efforts.
Here is a schedule of when the volunteer workdays will take place:
10 am to noon Saturday, March 5: Hoffmaster State Park (Muskegon County)
10 am to 1 pm Sunday, March 6 and 20: Yankee Springs Recreation Area (Barry County)
10 am to noon Saturday, March 12, 19 and 26: Warren Dunes State Park (Berrien County)
11 am to 2 pm Sunday, March 13: Fort Custer Recreation Area (Kalamazoo County).
10 am to 1 pm Sunday, March 20: Waterloo Recreation Area (Jackson County)
10 a.m. to 1 p.m. Sunday, March 27: Saugatuck Dunes State Park (Allegan County)
One thing to keep in mind is that you can't just show up to the sites on these days. Preregistration is required for all of the Michigan DNR's Volunteer Stewardship Workdays.
Another opportunity for volunteers is the Michigan United Conservation Clubs' award-winning 'On the Ground' wildlife habitat improvement program. This one is through a partnership with the DNR to improve recreation opportunities and enhance habitat for small game on public land all across Michigan.
To learn more about these volunteer opportunities and other ones, you can visit the 'Get Involved' section on the Michigan DNR's website.
The Ultimate Michigan Glamping Guide
Ahhh, the great outdoors. Who doesn't love it? Well, let's just say some of us, but that doesn't mean we don't love getting in touch with nature. Welcome to the world of Glamping. It's camping with just a little more finesse to make spending the night outside a little more tolerable and fun. Michigan has some great Airbnbs designed just for those looking to take traditional camping to a little more civilized level.