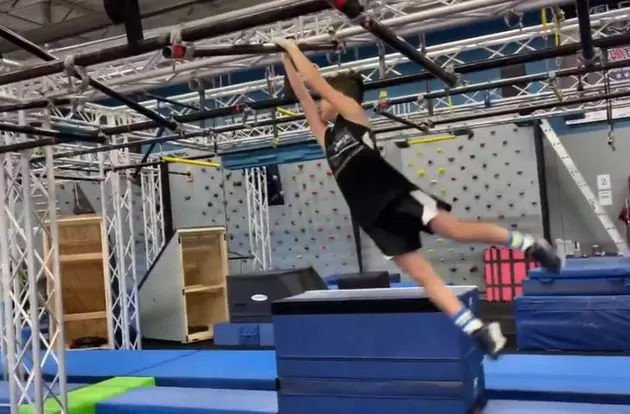 East Lansing 9 Year Old Girl May Be The Next Ninja League World Champion
TRM Ninja Life YouTube
I gotta' be honest with you, part of me always wanted to be a ninja. It looks like I'll have to live vicariously through 9 year old Lansing kid, Tristin Martin. She's been going hard training for the Ninja League World Championships, but this isn't anything new for her. She's been training, really, ever since she was 5 years old according to WILX, who did a feature video on her training for the championships in New Jersey:
I got involved in all this by watching American Ninja Warrior and would spider climb everywhere. My parents didn't know I was trying to do ninja because I would jump down before they could even notice. I'm preparing for it by doing lots more obstacles and more training in my basement and everything. I am getting ready by working on stuff that I've never done before.
In various YouTube videos like the one below you can see the amount of endurance Tristan has, making her look like a favorite to win the championships. There are over 30 videos in fact of her training, showing me just how out of shape I am. This will be the sixth annual World Championship it's gonna' be held at Centercourt Club & Sports in Lawrence Township, NJ.
There's going to be one single division with all three stages (and skills) per day in the eight-day event, and Tristan has a shot at becoming the youngest champion ever. Bring the title back to Michigan.
Re-Surfaced Fan Photos From WrestleMania 3 At The Pontiac Silverdome
On March 29th, 1987 history was made as 93,173 people jam packed the Pontiac Silverdome in Pontiac, MI to watch one of the most major shifts in sports entertainment history. Here are some recently surfaced fan photos from that day.