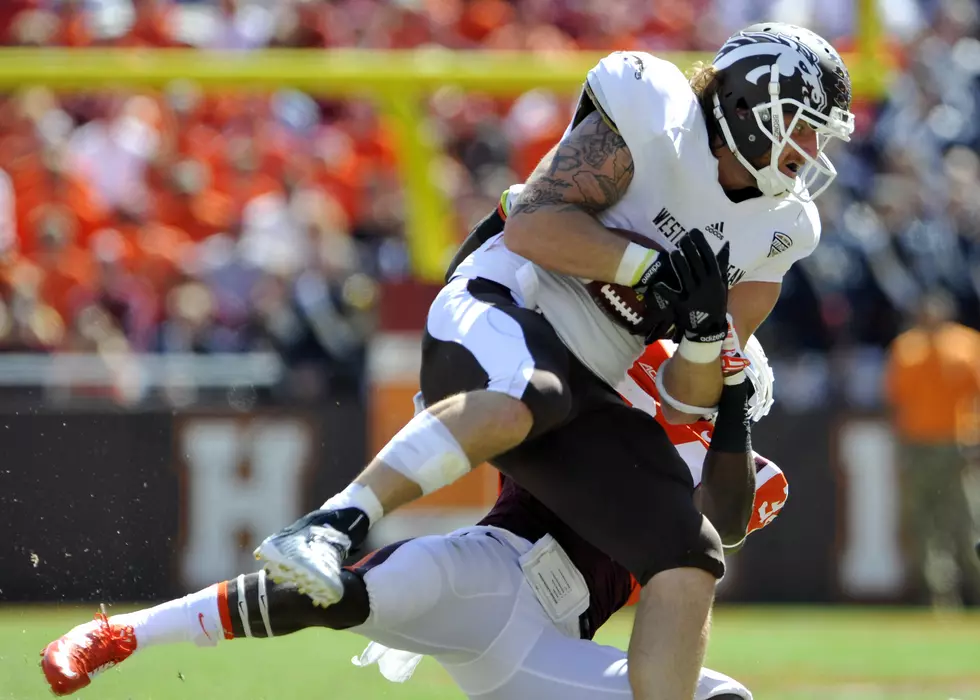 Is CMU Giving Up Football? No. But the Picture Sure Seems That Way
(Photo by Michael Shroyer/Getty Images)
If you can't laugh at CMU Football, then what can you laugh at?
The Chips are replacing the turf at Kelly/Shorts Stadium. But without that bit of information, you'd think they saw the Broncos and waved the white (Brown and Gold?) flag and said "No more!"
The Broncos play the Chips in Mt. Pleasant on October 1st. Big things are expected from the Broncos this coming season. But this is the one must-win game.