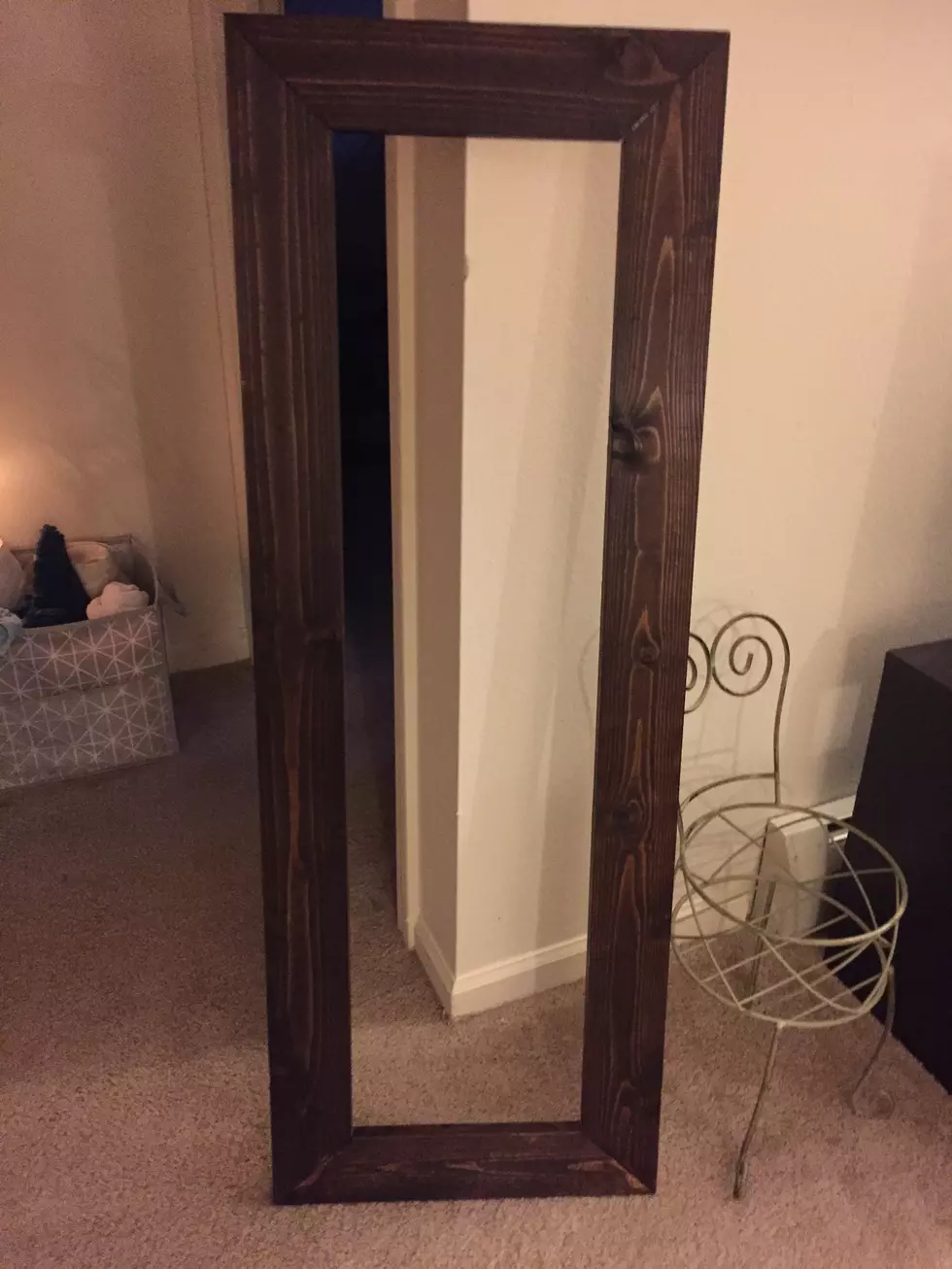 How To Turn A Cheap Mirror Into Rustic Beauty – DIY On A Budget
Tess/TSM
How to add wood to a cheap mirror for only $15.
I went to Gales True Value Hardware to pick up the supplies I needed, including the wood.  They cut the wood for me, right on the spot.  This project is simple and easy...until you break the mirror before application.
I have to go back to the store and buy a new $5 mirror because I pushed too hard while wiping off excess liquid nail adhesive.  So, heed my warning, don't push too hard on the mirror or it WILL break.
What You'll Need
Gales True Value Hardware did an amazing and quick job at cutting the wood for me.  I invested in a reciprocating saw but to cut a perfect line, I would need a circular saw.  You choose the wood and they will cut it for you right on the spot.
This Week's DIY On A Budget Winner Will Receive
With Memorial Day this weekend, Gales True Value has a full line of Weber gas and charcoal Grills. They are offering free assembly on all their grills and free delivery on the brand new line of Weber Genesis 2 grills,with an all new burner system and redesigned exterior, this new design has made the best even better. Make this summer, the one that you start enjoying that deck or patio again!
---
Bonus Video
This post is brought to you by Gales True Value Hardware