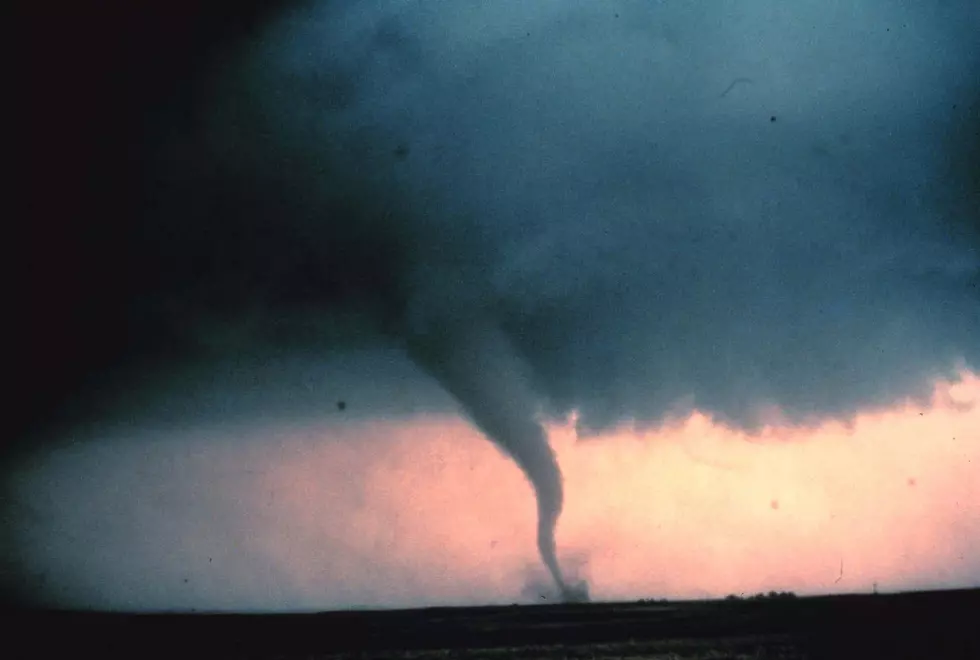 How To Stay Safe When A Tornado Touches Down
Getty Images
Do you know what to do when the weather turns deadly?
Back in May of 1980 a horrible Tornado hit Kalamazoo killing 5 people, and injuring 79 people. The storm also left 1,200 homeless and caused $50,000,000 worth of damage. With those memories, it is important to be ready if a tornado hits again. The Cdc.gov had amazing advice that we should all heed.
Being prepared if the first thing you need to do. These items should be in place long before even a threat of a tornado happens...
fresh batteries and a battery-operated TV, radio, or internet-enabled device to listen to the latest emergency weather information;
a tornado emergency plan including access to a safe shelter" for yourself and for people with special needs;
an emergency kit (including water, non-perishable food, and medication); and
a list of important information, including telephone numbers.
Keep up with the weather reports, the more time you have to get somewhere safe the better. Here is what you need to look for...
a dark or green-colored sky;
a large, dark, low-lying cloud;
large hail; or
a loud roar that sounds like a freight train.
Know where a safe place to be is. Nowhere is completely safe from the tornado but some places are safer then others... 
Go to the basement or an inside room without windows on the lowest floor (bathroom, closet, center hallway).
Avoid windows.
For added protection get under something sturdy (a heavy table or workbench). Cover your body with a blanket, sleeping bag or mattress. Protect your head with anything available.
Do not stay in a mobile home.
Once the storm is over you still need to protect yourself and your family...
Continue to monitor your battery-powered radio or television for emergency information.
Be careful when entering any structure that has been damaged.
Wear sturdy shoes or boots, long sleeves, and gloves when handling or walking on or near debris.
Be aware of hazards from exposed nails and broken glass.
Do not touch downed power lines or objects in contact with downed lines. Report electrical hazards to the police and the utility company.
Use battery-powered lanterns, if possible, rather than candles to light homes without electrical power. If you use candles, make sure they are in safe holders away from curtains, paper, wood, or other flammable items. Never leave a candle burning when you are out of the room.
Never use generators, pressure washers, grills, camp stoves, or other gasoline, propane, natural gas, or charcoal-burning devices inside your home, basement, garage, or camper—or even outside near an open window, door, or vent. Carbon monoxide (CO)–an odorless, colorless gas that can cause sudden illness and death if you breathe it–from these sources can build up in your home, garage, or camper and poison the people and animals inside. Seek prompt medical attention if you suspect CO poisoning and are feeling dizzy, light-headed, or nauseated.
Hang up displaced telephone receivers that may have been knocked off by the tornado, but stay off the telephone, except to report an emergency.
Cooperate fully with public safety officials.
Respond to requests for volunteer assistance by police, fire fighters, emergency management, and relief organizations, but do not go into damaged areas unless assistance has been requested. Your presence could hamper relief efforts, and you could endanger yourself.
My hope is that we never have to deal with such an awful event ever again.