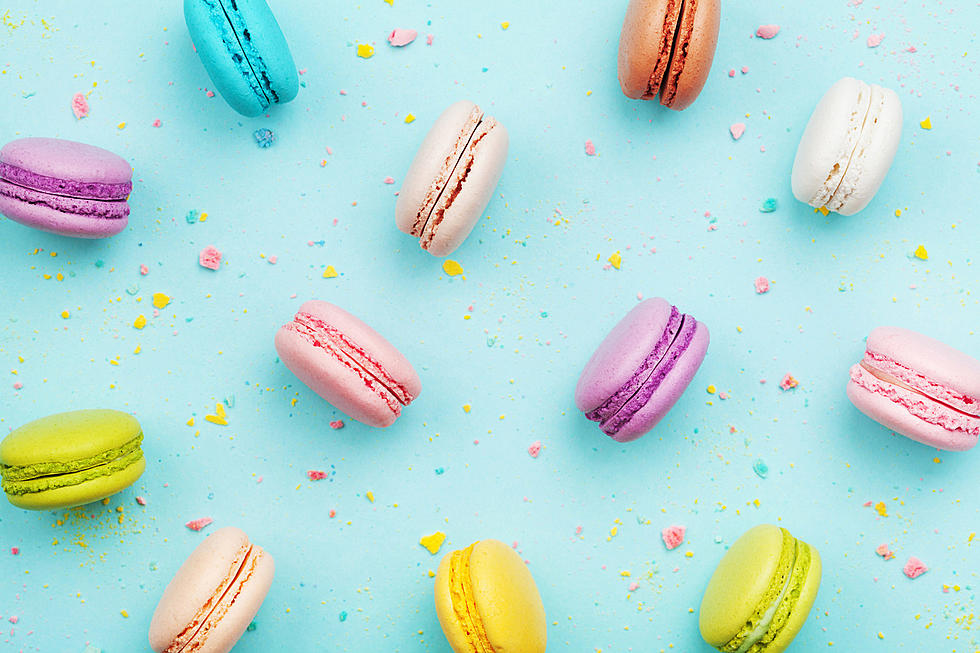 Here Are At Least 5 Spots to Snag a Great Macaron in Kalamazoo
Julia_Sudnitskaya
Have you ever woken up with a weird craving that just had to be satisfied? Every once in a while I miss a very specific biscotti my Father and I used to get on Saturday mornings from a bakery in Miami, FL. Of course, I'm always craving some sort of baked good. They are my Kryptonite.
Recently, someone in Kalamazoo was specifically craving macarons and asked, on Reddit, what local places served the best ones. And Kalamazoo locals, as always, stepped up to give their recommendations.
Here are at least 5 places in the Kalamazoo and Portage areas that serve a delicious macaron!
The Victorian Bakery was the first recommendation on the list. In business since the late 1800's, The Victorian Bakery is one that I've heard recommended time and time again. They focus on using local ingredients and make everything from scratch. If you're craving something other than a macaron, you'll find cakes, breads, quiches, and so much more at this bakery. They offer daily specials and are always sharing photos of what has been baked fresh that day. You can stay up to date by following them on Facebook.
2. Chocolatea
This suggestion comes from Reddit user jlgoodin78 who says: Chocolatea has awesome macarons, albeit a bit pricey. They don't make them, but purchase from a bakery in NYC if I remember correctly. 
Located in Portage, Chocolatea serves up tea, coffee, and espresso drinks along with a large selection of chocolates and baked goods. Judging by their Instagram photo, it does look like they import their macarons instead of baking them in-house. That doesn't make them any less delicious, though. You can find their hours, specials and full menu online or on their Facebook page.
As far as variety goes, Island City Coffee House, located in Plainwell, seems to offer the most. In fact, that's exactly what Reddit user, catzpyjamas wrote: Island City Coffee House has the best and the most options. 
According to their website, Island City Coffee House makes their macarons in-house along with cupcakes and wedding cakes too. You can also enjoy the best of both worlds with their macaron cakes! See their full menu on their website or by visiting their Facebook page.
4. Macarons by Mariah 
Macarons by Mariah is a small, woman-owned business here in Kalamazoo. She operates under Michigan's Cottage Food Law meaning all of her products are made in-home in her own kitchen. While she doesn't have a storefront, you can find Macarons by Mariah at the farmer's market on Saturday mornings. As well, you can place an order online here or follow her on Facebook.
I didn't see anything specifically about macarons on their website or Facebook page but, Tiffany's Wine and Spirits' website does say that they offer a "large array of fine chocolates and gourmet foods". The suggestion comes from Reddit user 4and20greenbuds who wrote: Tiffany's Wine and Spirits on West Main hill. Really good tiramisu there too. Mmm now I want some. 
And now I want some. You can contact Tiffany's Wine and Spirits on Facebook where they also are consistently updating their featured wines and more.
There you have it. Those were 5 spots recommended by Kalamazoo locals where you can satisfy that macaron craving.
If you find yourself wanting to eat at home more often here are some quick, 3 ingredient recipes you can make at home right now:
KEEP READING: 3-ingredient recipes you can make right now
LOOK: 34 spooky dessert recipes for this Halloween