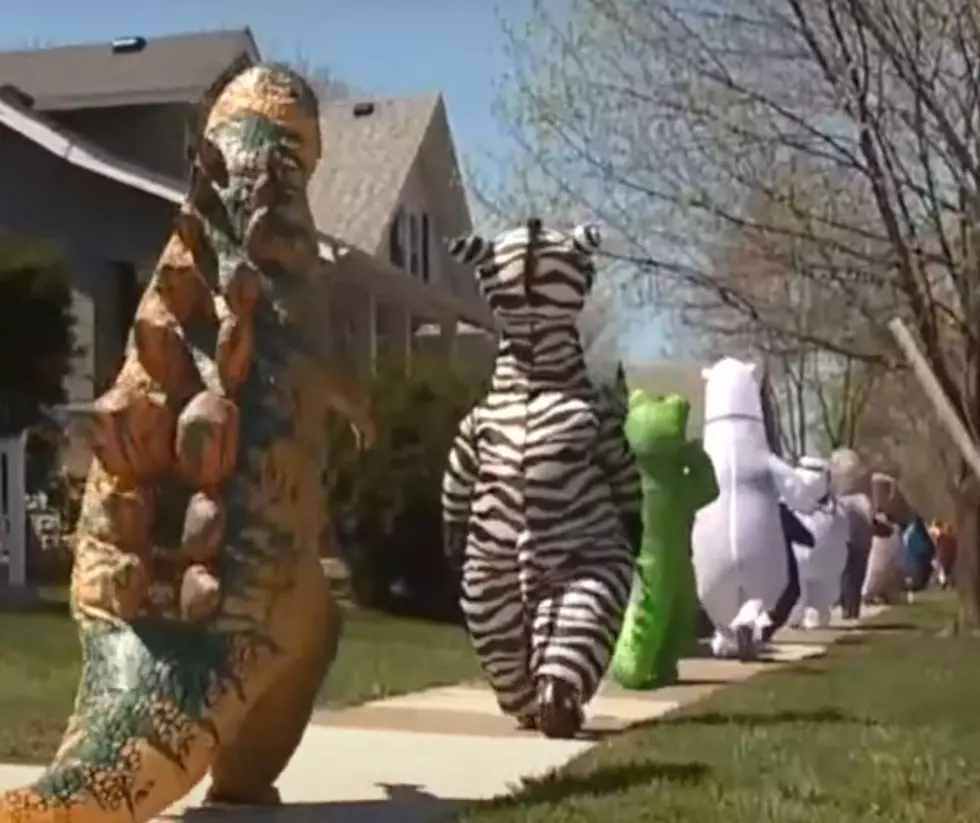 A Costumed Walking Club Is Making Michigan Residents Smile
WXYZ YouTube
When a T-Rex and his friends walk by your house, it's just another day in Ferndale, Michigan.
When you go for a walk during this pandemic, it's not a bad idea to wear a mask.  Well, this group of walkers is taking it a couple steps further.  Members of the Ferndale Elk's Club are no strangers to helping their community.  WXYZ.com points out that the club usually helps their community by offering scholarships and other programs.  Now, their walking the streets in gigantic and goofy costumes to bring smiles to the faces of local residents.
People were shocked and confused followed by overjoyed as they saw giant inflatable minions, sharks, unicorns and dinosaurs walk by their homes.
Now where ever the costume parade pops up you'll see children run out into their front yards as parents pull out the smartphones to get pictures and videos of the crazy occurrence.
Check out a video of the fun costume parade below from WXYZ.
Enter your number to get our free mobile app
PHOTOS: Family Brings Ranch Animals to Visit Residents of Assisted Living Center