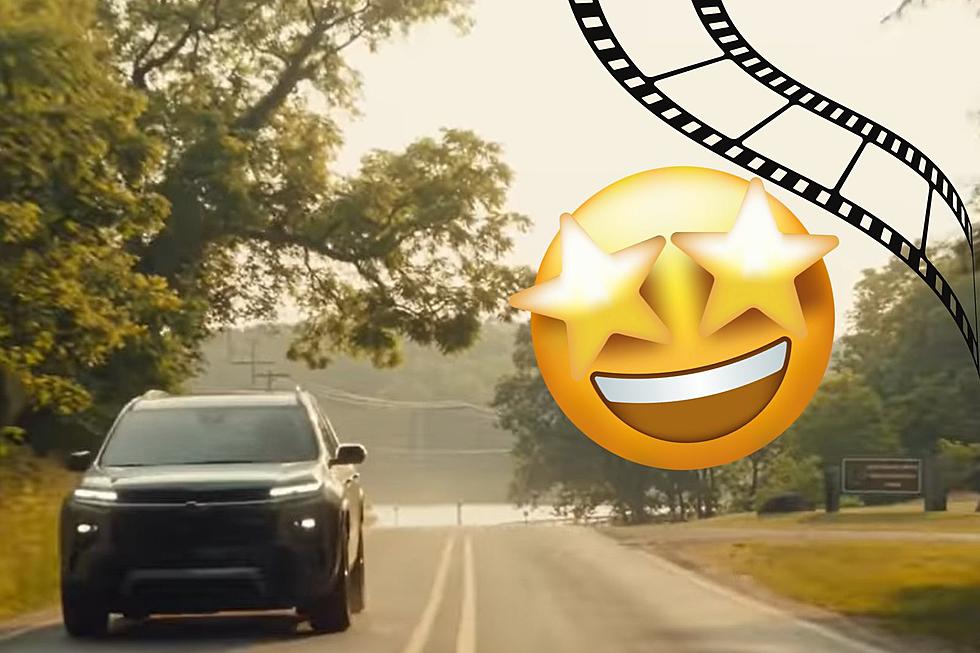 Look Familiar? Newest Chevy Commercial Was Filmed in Allegan County!
Carol Ilmberger Sneller via Facebook/Canva
Keep your eyes peeled for the latest round of Chevy commercials; you just might see someone (or someplace) that you recognize!
As someone who grew up in Allegan and Allegan County it's endearing and exciting to see a slice of home featured on the small screen. Here's what we know about the latest commercial:
Featuring the 2024 Chevy Traverse, the commercial was filmed in the Allegan area earlier this summer. On social media Allegan native and local realtor Carol Sneller shared,
So the rumor's were true a 2024 Chevy Traverse Commercial was shot at our home in June along with shots from the Allegan State Forest and Allegan Dam/Lake Allegan. I have not yet seen it advertised on TV but friends have....tons of fun!(If you look at the initial footage of the interior you can hear Zoe barking in the background!
Indeed, you can see plenty of shots from the Allegan State Game Area like the Echo Point Shooting Range as well as overhead shots of Lake Allegan and Monroe Road!
I've heard of other campaigns filming nearby, like when they were filming Pure Michigan commercials in the Grand River up in Grand Rapids, but this is time we're talking about lil' old Allegan so it's kind of a big deal.
Mitten Motorheads
Being that we're home to the Motor City, it's not uncommon to see secret prototype vehicles or unreleased car models being tested on Michigan's roads.
More specifically, I know during winter test time dozens of prototypes flood the streets of Sault Ste. Marie each season while they're being tested on the track at Smithers Winter Test Center in nearby Brimley, MI. I myself have also spotted test vehicles with Pure Michigan manufacturer plates all the way in sunny California!
From now on, I'll be sure to keep my eyes peeled for the new Chevy commercial. Have you seen it on TV yet?
Here's the Concert Lineup For the 2023 Allegan County Fair
It's well-known that the Allegan County Fair draws in huge crowds from across the state. Here's who we can expect to see fill the grandstand for the 171st year:
You Could Own & Live In This Allegan Bowling Alley
It's recently been made public that the owners of the Snowden Sunset Lanes building are now looking to sell the bowling alley in the hopes that the business can once again thrive under new ownership.