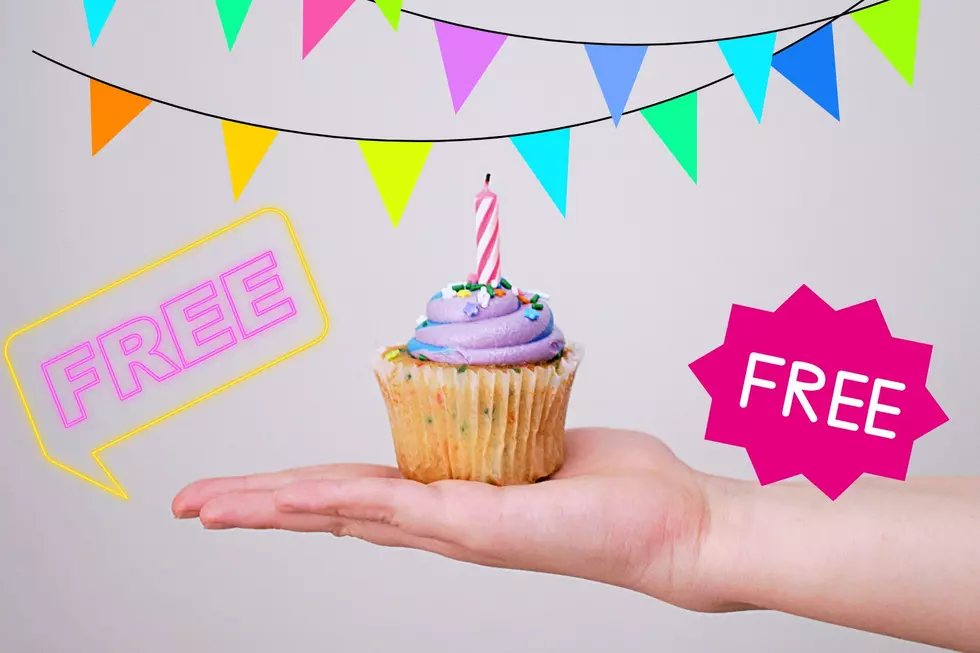 I have a birthday coming up next month and I'll be honest, I'm not exactly thrilled about it.
Of course I'm looking forward to celebrating with friends and family, but what's really keeping me hopeful about turning another year older is taking advantage of the many birthday freebies across Southwest Michigan.
It's the little things, right?
Whether it's a free cup of coffee at Biggby or donuts from Sweetwater's, I'll take it! Here are some businesses across Southwest Michigan that want to reward you for getting older.
Note: if you plan to take advantage of these birthday deals please call ahead to ensure the offer is still valid.
---
Located on Oakland Drive in Kalamazoo, the sweet shop has a treat for you on your big day and offers a free pretzel on your birthday.
According to members of the Kalamazoo Foodie group, for your birthday you can receive a free half dozen donuts when you purchase a half dozen.
The Michigan-based coffee chain offers a free drink for rewards members on their birthday, up to 24 oz. The reward will automatically be added to your B Happy account the morning of your birthday and is valid for one month.
You have to be a HopCat Rewards member to receive this deal. If you are, you'll get a free birthday meal to enjoy during the month of your birthday.
The Portage-area brunch spot offers customers a birthday discount on their bill equal to their age. The older you are, the bigger discount you'll receive!
The folks at Erbelli's are hooking you up with a free dinner on your birthday. Choose between: 7" personal pizza with 3 toppings (hand tossed or pan crust), 7" Erbbie bread, or a free Pepsi product or half off your first cocktail or beer. Valid only on your birthday. Check out the offer here.
The sweet shop offers free ice cream on your birthday if you're a rewards member.
When you sign up for the Pie Dough Club you'll receive a free slice of dessert pie when you register your rewards card and your choice of a slice of pie à la mode or a 6" mini fruit pie on your big day.
When you sign up in-store for their rewards program you'll receive a coupon via text message for a free birthday donut.
Operating such restaurants at 600 Kitchen and WL Social House, members of Millennium's rewards program will receive a complimentary dessert in your birthday month and a complimentary appetizer for your anniversary. Yum!
Various Dispensaries
Most dispensaries throughout Southwest Michigan offer birthday freebies and discounts. There are too many to name, but this list is a start! Visit in person to redeem your offer.
Cheap and Easy Valentine's Day Gifts
Here are inexpensive and fairly easy but thoughtful gifts you can buy or make for you significant other for the holiday of love, Valentine's Day.
7 Factory Tours You Should Check Out in Michigan
Ever wonder how your favorite beer is made? What about cars? Parade floats? You'll find it all at these factory tours across the state of Michigan.