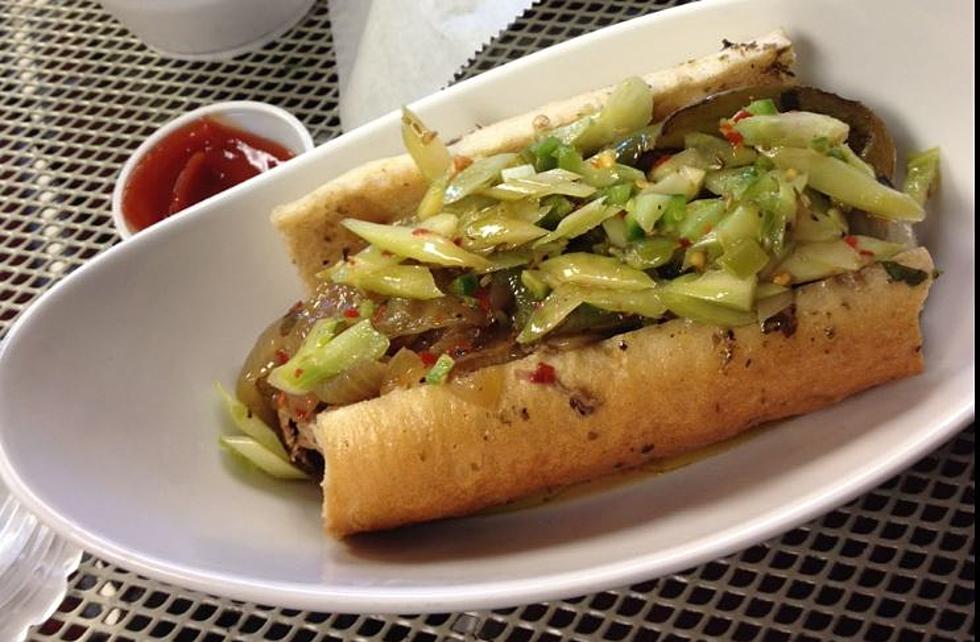 A Change In Management At Popular Local Restaurant
Incredible Italian Beef Sandwich at Ray-Ray's, Kalamazoo (Dave Benson/TSM)
Another change in the Kalamazoo food scene, as Robert Gutierrez says he has left Ray-Ray's, the Chicago-themed sandwich shop that he opened in 2010. The restaurant continues at it's location at 1715 Miller Road in Kalamazoo.
Gutierrez says disagreements with financial partners led to his decision to leave.
Ray-Ray's is a favorite with not only "expatriates" from Chicago, but also with people who have come to love the authentic Chicago food experience.
The restaurant features authentic Italian Beef sandwiches, Italian sausage, meatball, and Chicago-style hot dogs, along with other food items.
Robert is moved to reminisce about his first son, also named Raymond, who died of a brain tumor 20 years ago when he was 6-years-old. His second son, Raymond, was named after the first son, and so the restaurant, Ray Ray's, is named after both of them. - MLive

 
Gutierrez says he hopes to announce his future plans soon.