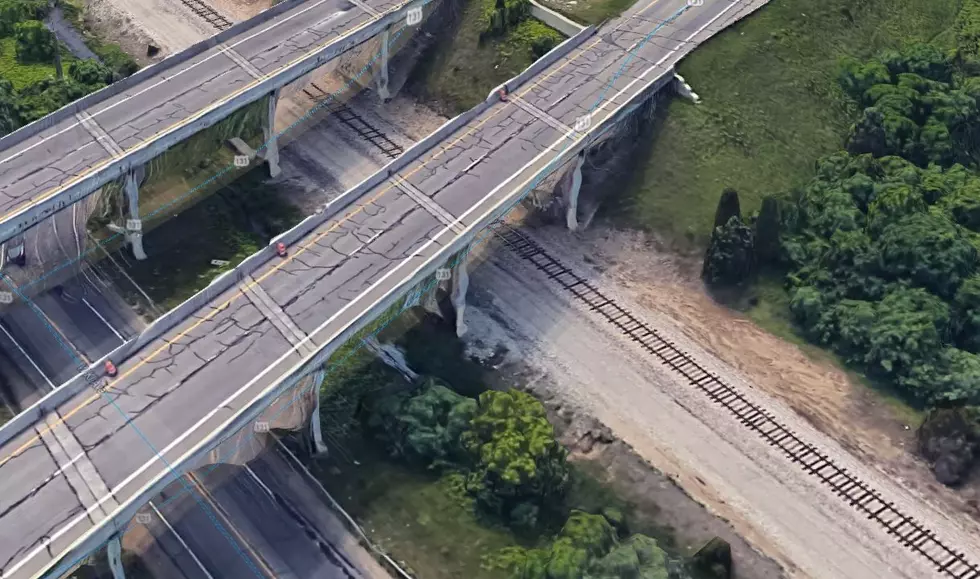 Do You Think These Bridges Will Make It Five More Years?
Overhead look at US151 over Amtrak rails at KL Ave. (Google Maps)
The question in the headline is legit. Take a look at the overhead shot from Google from 2017, and ask yourself, will these two bridges make five more years.
An ongoing dispute between the Michigan Department of Transportation and Amtrak, the government owned railroad company will put that question to the test.
As WWMT reported, at the heart of the dispute is how much control each government entity has over the project. MDOT says Amtrak want too much control. Amtrak says not they don't. You would think this wouldn't be that difficult to figure out.
According to MDOT, both the north and southbound bridges carrying US131 over KL Ave. were built in 1963. Spokesperson Nick Schirripa says the average lifespan of a bridge like those is 30-50, which would lead us to believe they're both on borrowed time.
Why this dispute is pushing a 2019 project to 2023 is more dicey.
"There is some consideration being given to Amtrak here, we are going to have an impact on their railroad, that is fair. But I think it's only fair they make reasonable requests of us. And so far, the requests Amtrak is making of MDOT are unreasonable," Schirripa said. "Amtrak is also asking MDOT to put clauses into the contract to let Amtrak to add anything to the project they wanted, and would allow them to charge us for anything they deem necessary." -MDOT spokesperson Nick Schirripa on WWMT.com