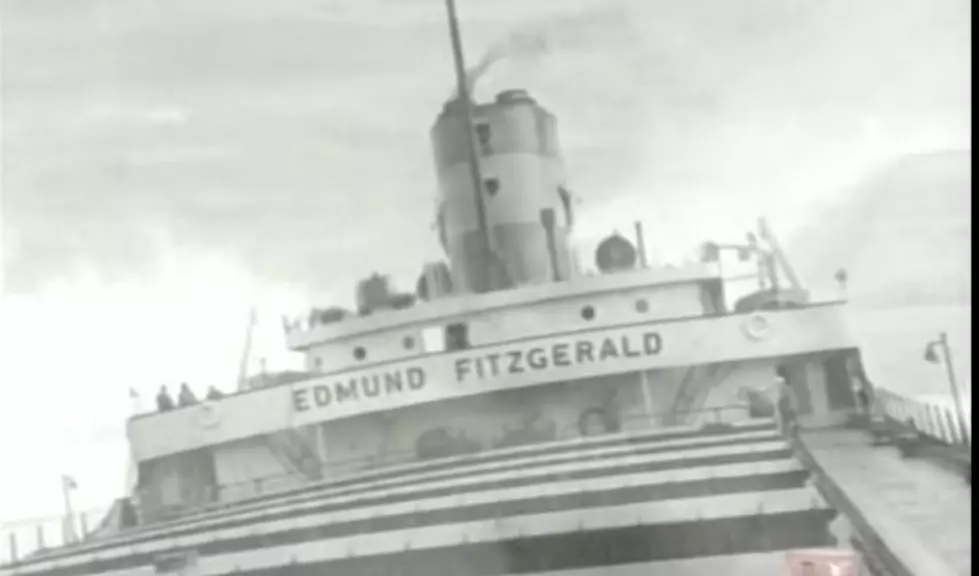 10 Interesting Facts You Might Not Know About The Edmund Fitzgerald
youtube
Most of us know of the famous song by Gordon Lightfoot 'The Wreck of The Edmund Fitzgerald' but here are 10 facts you might not know.
41 years ago last night, the grand cargo ship the Edmund Fitzgerald sank in Lake Superior. According to mentalfloss.com and Wikipedia.com The Edmund Fitzgerald was the largest ship on the Great lakes. Built in 1957 her price tag was 8.4 million dollars to construct, and was launched on June 7th 1958. She was built right here in Michigan and was named after the President of Northwestern Mutual Life insurance (owner of the ship). November is notorious for the storms on Lake Superior, and on that day the weather exceptionally brutal. Winds were clocked at over 100 miles per hour and the waves were as large as 356 feet high, the huge ship fell victim to lake.
Ten Interesting Things About The Edmund Fitzgerald...
One of the ships nicknames was "Titanic of the Great Lakes"
Captain Peter Pulcer was known for playing music day or night as the ship passed through the St. Clair River and The Detroit river.
The Captain, Ernest McSorley (who was charge on the night of the wreck) was on his last voyage before retirement.
Not one body was ever recovered from the sinking.
There was never a call for assistance before the ship went down. In fact,during  the last call the Captain made he stated "we are holding our own".
On November 10th every year, the bell recovered from the ship is rung 29 times honoring the lives lost on that faithful night back in 1975.
When recuse ships got to the scene the only thing they found was 2 life boats and one life jacket...there was no sign of the ship.
The song 'Wreck of the Edmund Fitzgerald' was #2 on the hot 100 chart.
You could book passage on the ship as a guest (only crew was on the boat the night of the sinking).
It took Elizabeth Fitzgerald three attempts to break a champagne bottle over the ships bow when cherishing the boat.
The Wreck of the Edmond Fitzgerald
BONUS VIDEO - A Peaceful Evening on Lake Superior