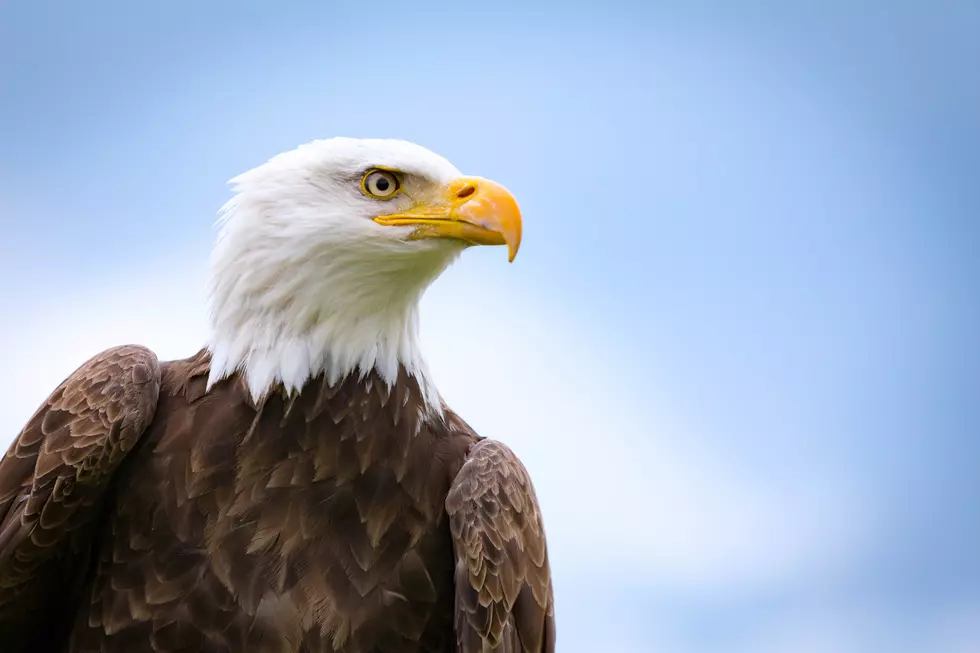 We Spoke To The Bald Eagle That Sank A Michigan Drone In The U.P.
emranashraf
You may have heard of the bald eagle that sank a drone that was being used to map lake-shore erosion from high water levels in the Upper Peninsula. On July 21st, Environmental Quality Analyst Hunter King and the Michigan Department of Environment, Great Lakes, and Energy (EGLE, I'm serious) were flying a DJI Phantom 4 Pro drone near Escanaba when, according to witnesses, the eagle attacked the drone, tearing off one of its four propellers.
EGLE staff were unable to find the $950 drone after footage became spotty then eventually went dark. According to the data from the flight record, the eagle attacked the drone when it was about 160 feet in the air and sent it crashing into the water at about 20 mph. But what prompted this attack? Luckily we caught up with the eagle to get his side of the story and figure out why he busted a drone that was worth about a grand after taxes*:
Mark- Eagle thanks for taking the time to sit down with me.
Eagle- Ya whatever man. First things first playa, my names Hugo. You'll address me as such.
Mark- Okay Hugo, well walk us through what was going through your mind when you saw this drone.
Hugo- Well let's get one thing straight right off the rip man, I don't like humans. They think they better than us. That's why they waste their time makin' all sorts of lavish, expensive toys try'na be like us. Well they not. So when I seen that drone flyin' in my skies, you best believe I came in with the KIRKPATRICK! Knocked it clean out the sky then I just let it dip into the water cuz'.
Mark- Well Hugo you caused a lot of damage. That drone was $950
Hugo- Ya well that sounds like a human problem they got there. We birds use twigs and bugs as currency. Maybe they should think about switchin' it up, know what I mean? Alright I'm the heck up outta here y'all be good man praise God.
*Interview brought to you by the imagination of Mark Frankhouse in the stylings of Tony Baker.
Enter your number to get our free mobile app
MORE: Unique Pets You Can Legally Own In Michigan