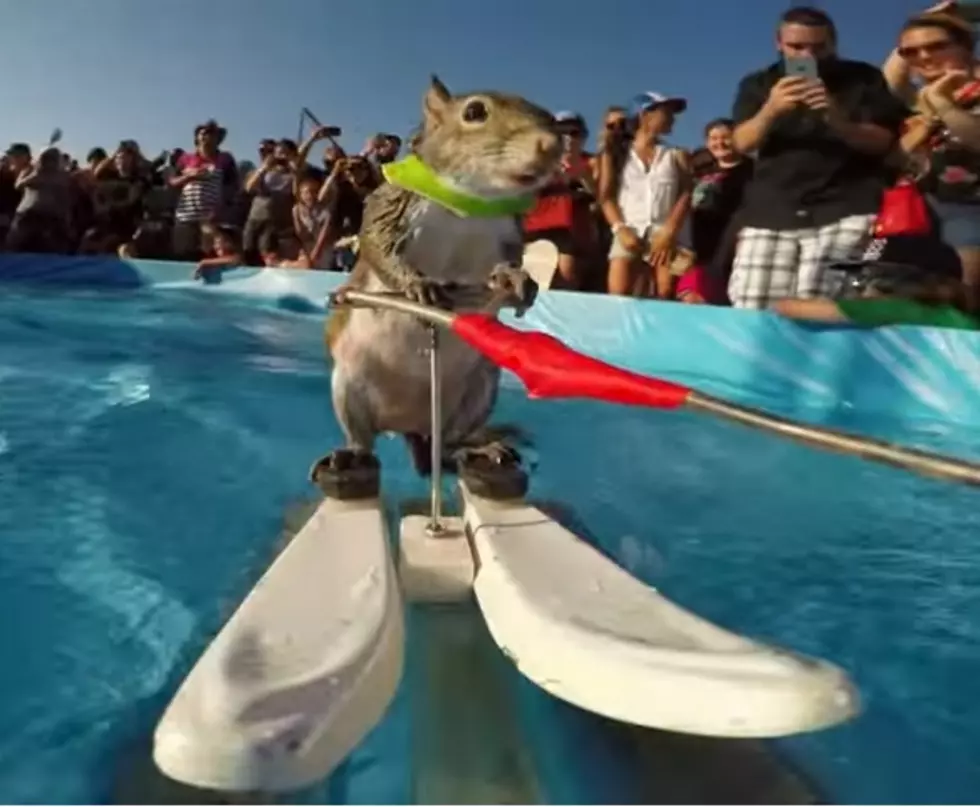 Twiggy The Water Skiing Squirrel Is At The Detroit Boat Show
YouTube GoPro
Twiggy, the water-skiing squirrel is a legend in his own time.  Performing in front of millions of people since 1979, from as many different things you can think of like the X-Games, different trade shows, making appearances in movies like Anchorman and even making it onto TV shows and commercials. This squirrel has been to the top of the mountain of success and now he has returned to Detroit.
The Detroit Boat Show kicked off today and will be running until February 25th at COBO Hall in Detroit. Along with features like yachts, runabouts, personal watercraft, pontoons, fishing, ski boats and inflatables, Twiggy will be stunning the audience with his epic performance in front of a packed crowd during the exhibit. Armed with only two little skis and a life jacket, this little squirrel has stood the test of time.
If you want to witness this amazing performance, the Boat Show Hours are Saturdays 10 a.m. – 8 p.m., Sundays & Monday 11 a.m. – 6 p.m, and Tuesday through Friday 3 p.m. – 9 p.m. Admission prices to the Boat Show are $13 for adults and Children 12 and under are free with an adult.
---