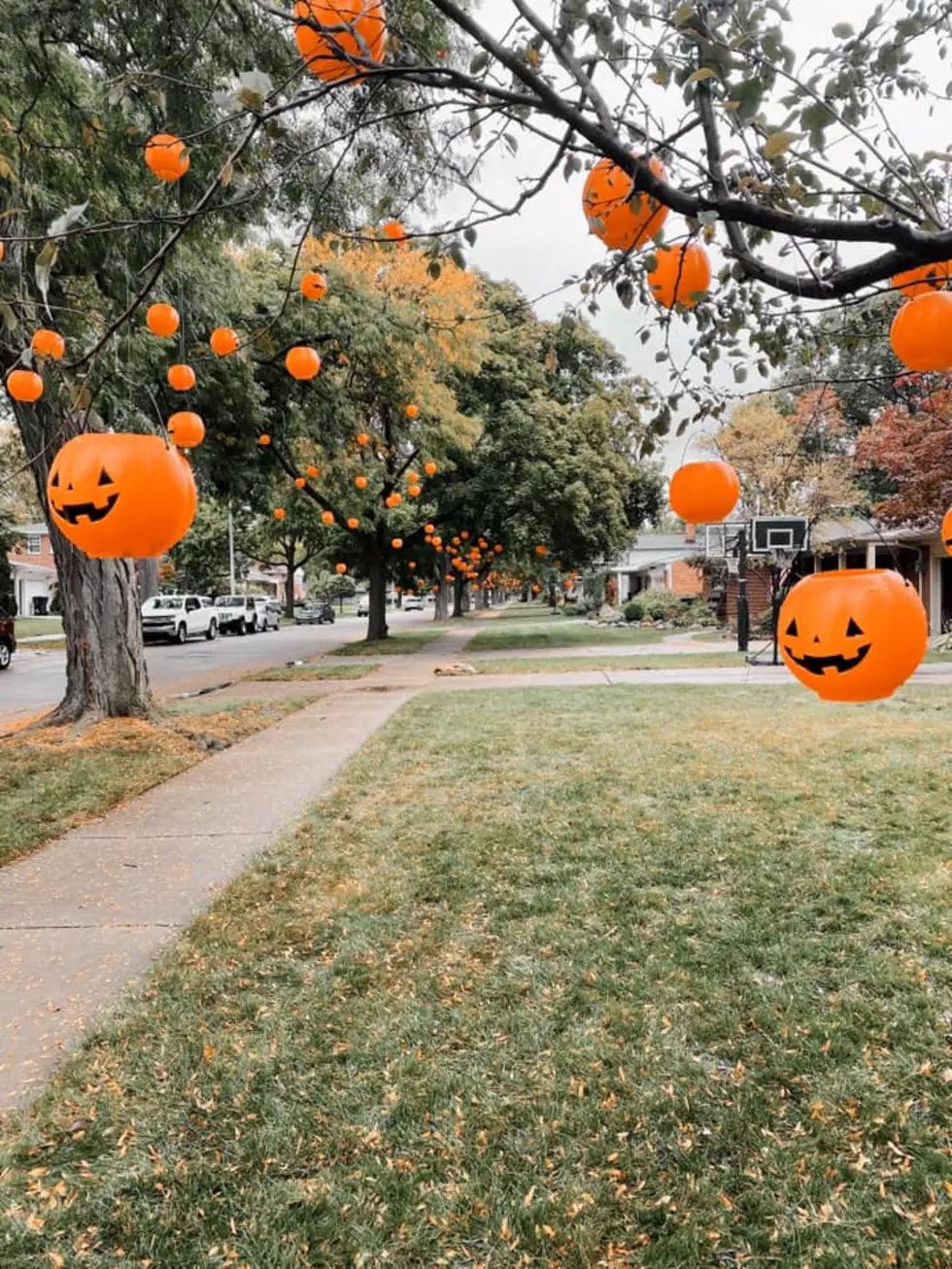 This Michigan City Turned Trees Into An Enchanted Pumpkin Path
Facebook Kara McMaster Scheetz
Even though we are going through a pandemic, many cities are still making the best of a bad situation and continue to be festive this Halloween season. Just last week Downtown Kalamazoo launched their Skeletour, as dozens of skeletons were decorated and placed around the downtown area. Many other cities in Michigan are getting creative for Halloween in their own way. One city on the east side is getting ready for the big night by hanging hundreds of plastic pumpkins from the trees.
Our block on Boxford St. in Trenton, MI hung 300 pumpkins in our trees to bring smiles to all who walk through or pass by!
Many residents responded positively to the decorations, even offering good advice:
Love this idea. (If you do this it would be wise to drill holes in the bottom to let rain water drain out.)

Make sure they're very secure too! Could you imagine one flying off and cracking a kid in the head!  Ow! Imagine it full of water!!  That'll leave a mark!

With all the incredible Halloween decorations available I have to say the simplicity and quantity of these pumpkins in the trees is absolutely magical! Thank you!
The city of was once a Shawnee village that was built in the area by war chief Blue Jacket after the 1795 Treaty of Greenville. It was also once part of the now-defunct Monguagon Township. Another cool Halloween display for the books.
Enter your number to get our free mobile app