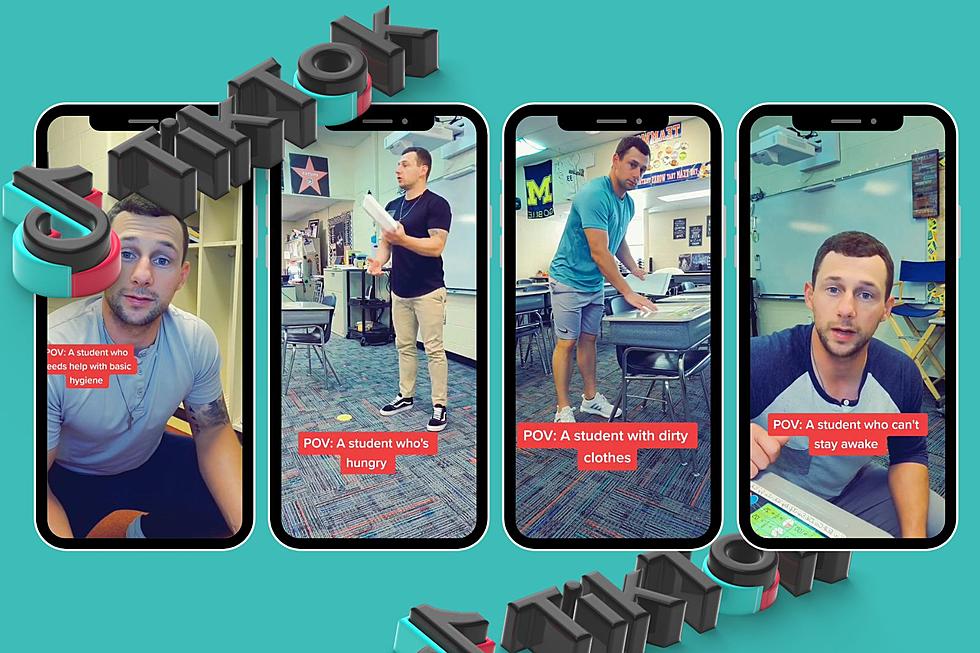 Paw Paw 5th Grade Teacher Inspiring Millions of People on TikTok
@danshutes on TikTok
This Paw Paw teacher is going massively viral on TikTok with thoughtful and inspiring videos.
I would like to introduce you to a guy who's doing some pretty cool things on social media named Dan Shutes.  The kids know him as Mr. Shutes but he's simply @DanShutes on TikTok.  Shutes currently has a whopping 1.7 million followers and 34.9 million total video likes.
In Mr. Shutes' most viewed video, he's replaying a scenario of how to handle a student who can't stay awake during class with a great deal of understanding and sensitivity.  This video has been viewed 13.6 million times with 3.1 million likes.
---
Dan's second most-viewed video shows the Van Buren County teacher politely addressing the basic needs of one of his students.  This video as been viewed 13.4 million times with 1.7 million likes.
---
Dealing with a student's hygiene issues is not easy.  Mr. Shutes finds a way to make the students feel comfortable so they can deal with the issue without feeling embarrassed.  This TikTok has an astounding 6.4 million views with 1.2 million likes.
---
Many Southwest Michigan families are currently dealing with food insecurity.  That's one of the many problems that good teachers keep their eye out for.  This video deals with that issue and has been viewed 5.5 million times with 1 million likes.
---
You can see more of Mr. Shutes' videos by clicking here.
You can follow 103.3 KFR on TikTok by clicking here.
If you or someone you know is a TikTok creator who lives in Southwest Michigan and has 10,000 or more followers, let me know. You can nominate yourself or someone you know below. Your nomination can be a person, local business, sports team...etc.
Vintage Photos of Paw Paw
23 Biggest Southwest Michigan TikTok Creators in 2023
These are the TikTok creators in Southwest Michigan ranked by followers. Updated 08/29/2023