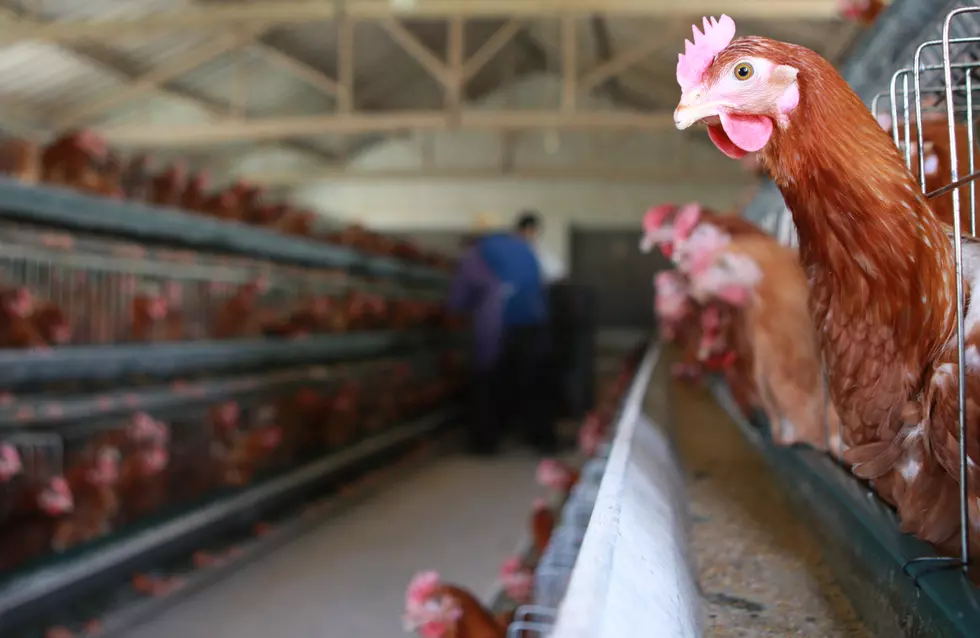 Thousand Of Hens Are Killed In Michigan Barn Fire
VCG via Getty Images
To say the loss of life was great is an understatement
On Tuesday evening the Herbruck's Poultry Ranch in Saranac, (just east of Grand Rapids) caught fire and killed 250,000 hens. The blaze started around 6:15 pm and smoke could be seen for miles.
Herb Herbruck (a family member) said in a statement to Mlive...
"We are deeply saddened by the tragic loss of our hens. "
Herb Herbruck went on to share with the press that he was thankful to firefighters who managed to contain the fire to the single barn before fire could spread to other structures on the property. The company plans to rebuild and said local contractors have been on scene since Tuesday night.
The Detroit Free Press is reporting that the mid-Michigan poultry operation will be up and running again by Wednesday.
The farm is family owned and operated, producing eggs since the 1950's. Te family mainly supply's  farm-fresh eggs to major retailers and food service outlets. Mlive reported that one of their biggest retailers is McDonalds.
Sad news for all involved.