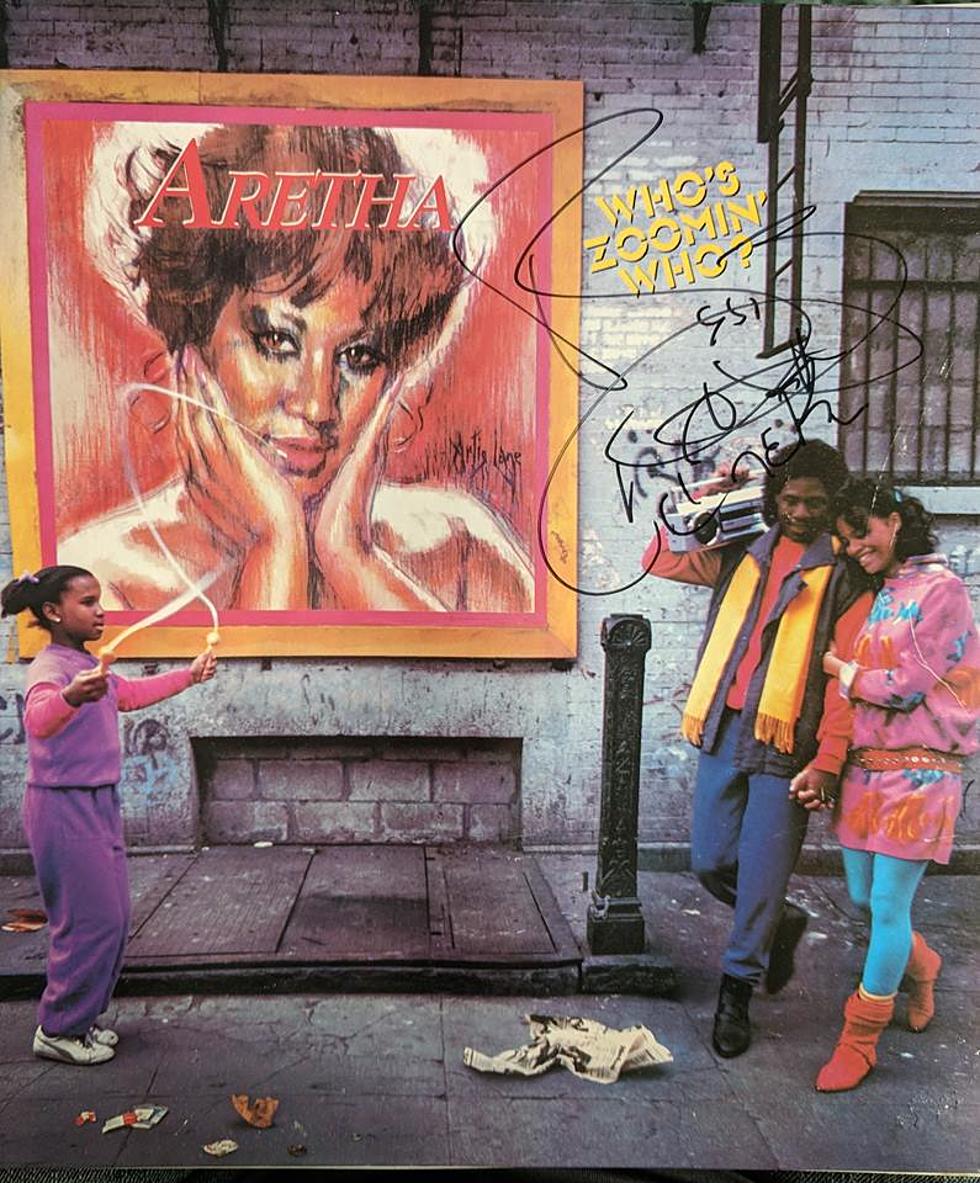 The Plainwell Man Who Produced Two of Aretha's Number One Hits
An autographed album cover of Aretha Franklin's "Who's Zoomin' Who" (Album Courtesy Arista Records) (Photo: Mark Fricke, TSM)
In 1985, Aretha Franklin was already a legend; two years from being the first woman inducted into the Rock and Roll Hall of Fame. She could've rested on all of her lofty achievements. But she didn't. She collaborated with Kalamazoo born/Plainwell raised Narada Michael Walden and produced two more number one hits.
Narada Michael Walden was already a music veteran, having done everything from recording his own albums to playing and producing others, with many legendary musicians like Jeff Beck.
Reading Mark Wedel's 2012 profile of Walden in the Kalamazoo Gazette, you realize he really has deep local roots. Born in Kalamazoo, graduated from Plainwell, even a scholarship to Western Michigan University. His grandparents were janitors in the building that now form the Entertainment District in downtown Kalamazoo.
The Aretha Franklin - Narada Michael Walden collaboration first produced album "Who's Zoomin' Who" and number one hit Freeway of Love. The follow-up was the title cut "Who's Zoomin' Who". The following year Franklin and George Michael combined on number one hit "I Knew You Were Waiting", produced by Walden.