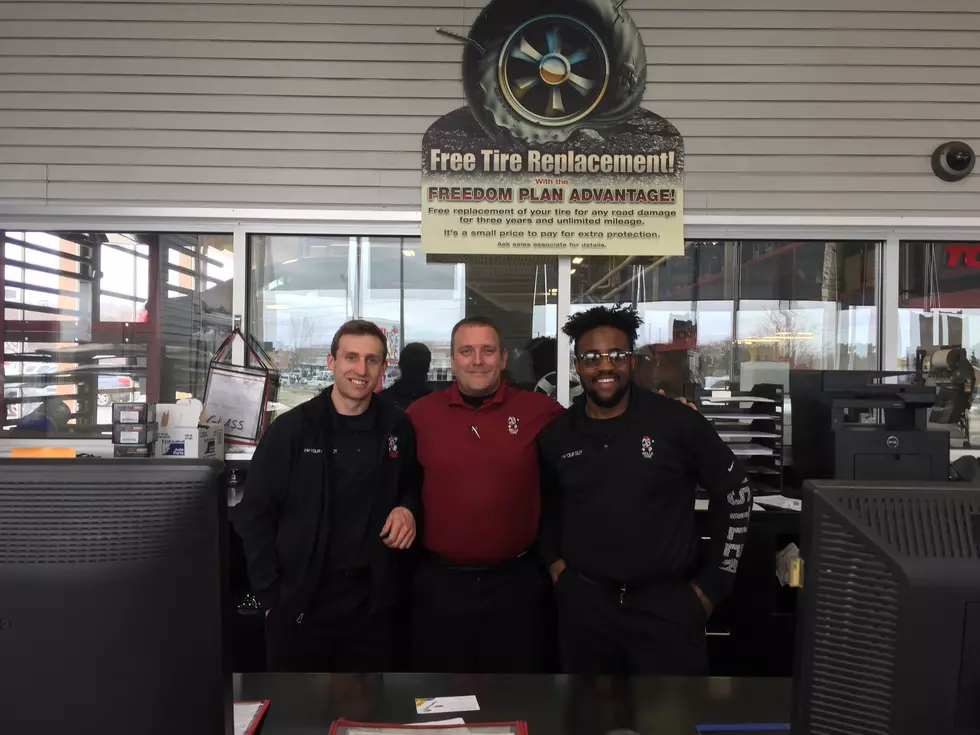 The Guys At Belle Tire On Gull Road In Kzoo Saved The Day
Heather McGregor/TSM
The guys at Belle Tire went while beyond their job descriptions and saved me from finical disaster Since I thought the winter weather (snow) was done for the year, I went up to Bell Tire on Gull road to have my tires rotated (my Dad would be so proud). The cost of the service was incredibly reasonable and they had my car done in less then 20 minutes. I could not have been more pleased!
I paid my bill and headed home. When I got to my dwelling, I grabbed my phone, took it off mute and discovered I had a slew of messages from Bell Tire. Long story short, I left my wallet in their facility. I rushed back up and they guys were so nice, handed me my wallet, shared a few jokes and I was headed home again. I decided that their good deed needed a reward so I picked them up a six back of Bell's Beer and returned to the place of my stupidity, to thank them again.
Losing a  wallet is a big deal! I had 2 credit cards in there, $100 cash, a visa gift card and of course my ID. If those items were lost I would be spending hours trying to cancel cards,get a new drivers license and kicking my own butt for being so flighty.
I can not thank Ernie, Chas and Nate (aka 'Little Guy') enough for making sure I got my wallet back. I am reminded of a Willy Wonka quote "So shines a good deed in a weary world.' We need more Ernie's, chas's and Nate's (aka "Little Guy") in the world.