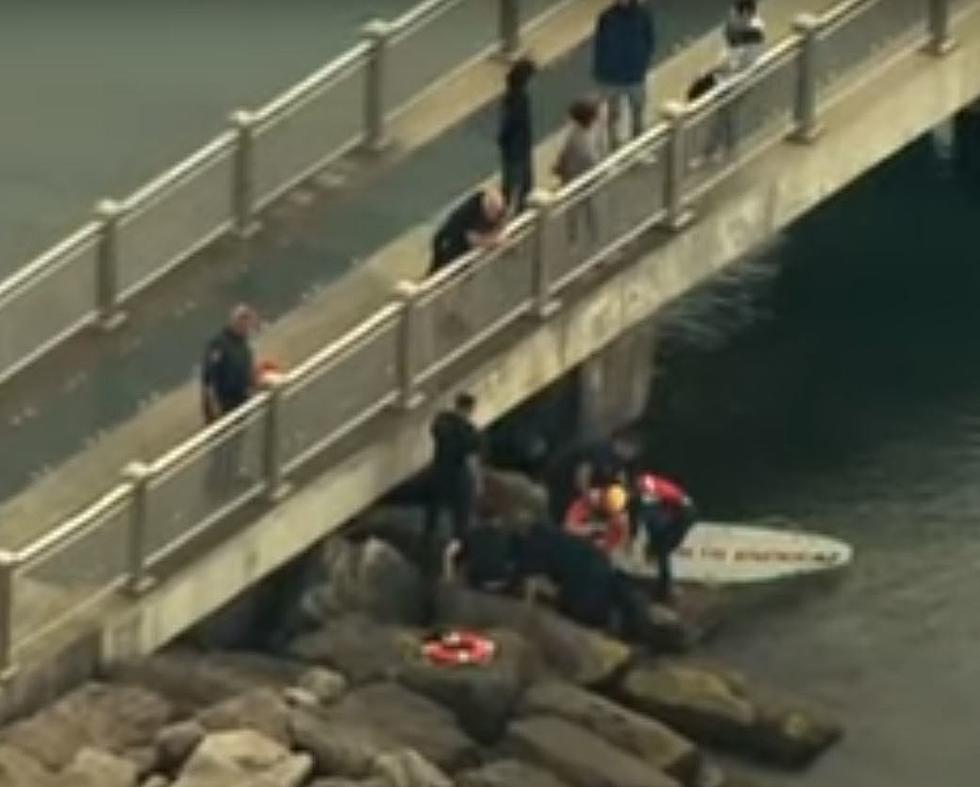 Teen Rescued After Skateboarding Off Of Pier Into Lake Michigan
NBC Chicago
The rescue of a 17-year-old skateboarder in Lake Michigan was caught on camera yesterday.
It's unclear exactly how the teen lost his balance and fell over the railing at Whiting Lakefront Park in Whiting, Indiana Thursday.  The teen and his three friends went to the pier to watch the sunrise when the incident happened.  Luckily, a water rescue team quickly responded according to CBS Chicago,
Whiting Fire Chief Gus Danielides said the water rescue team responded to Whiting Lakefront Park shortly before 6 a.m., and found a teen in the water at the end of the pier, hanging onto a piling about 300 feet from shore.
I'm trying to remember if there was ever one day that I woke up before sunrise (not counting a school day) when I was 17.  It's safe to say, that never happened for me.
NBC Chicago was able to catch the rescue on camera as the flew over Lake Michigan.  Below you can watch as a rescuer goes into the water with a surfboard and slowly pulls the boy to safety.
The boy was not inured and his mother came to pick him up.
Enter your number to get our free mobile app
Kayaking in Michigan 2020