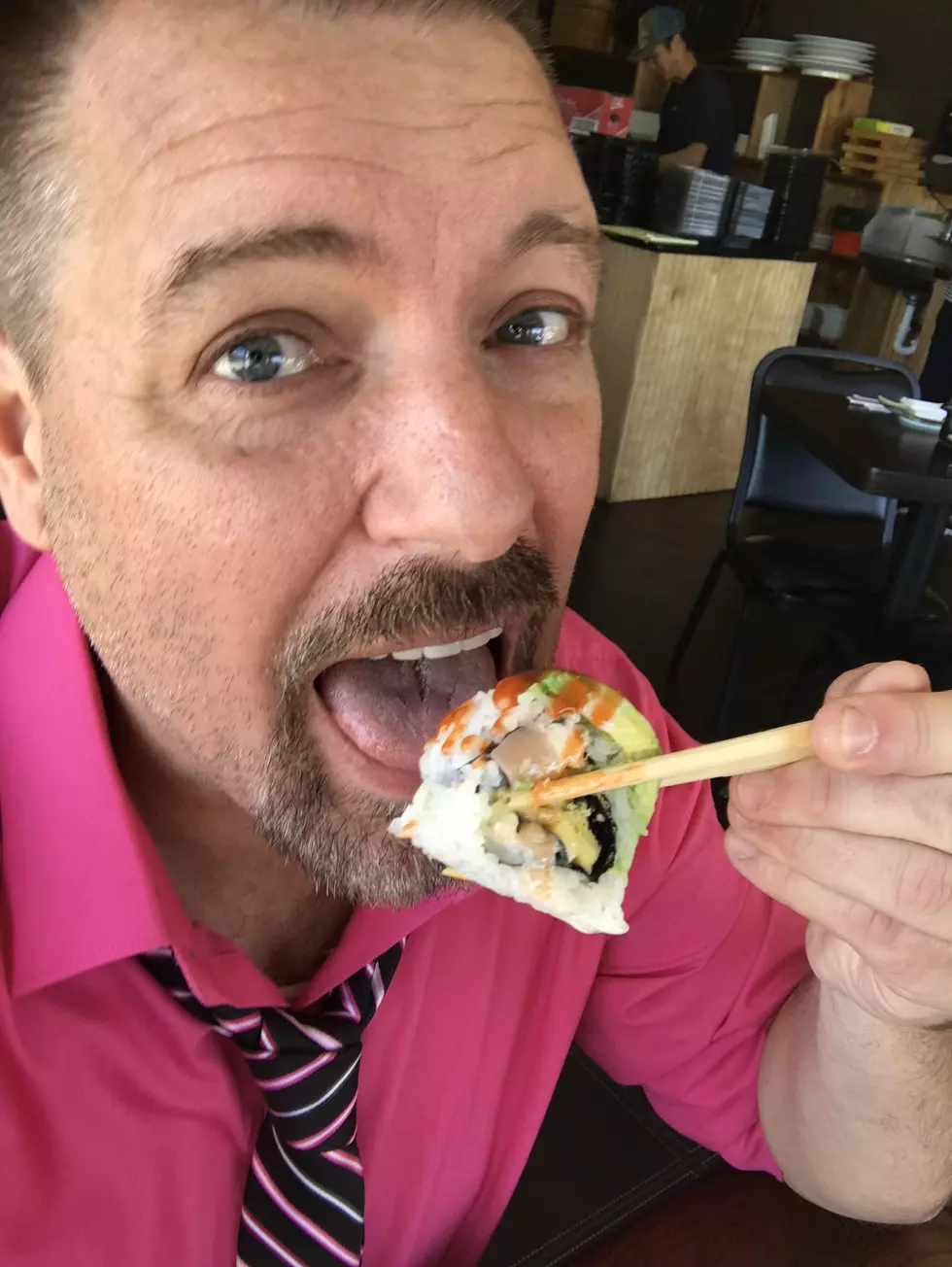 Sushiya Has Re-Opened in New Kalamazoo Location
Dana enjoying sushi at the new Sushiya location in Kalamazoo.
I took Tess out for a little lunch date Tuesday at Sushiya's new location in Kalamazoo...and it was delicious!
Early Feb of 2015 the Asian Fusion restaurant, Sushiya closed their doors in downtown Kalamazoo.  I was crushed.
Here we are a year and a half later and we've turned that lemon into lemonade.  Not only are they re-opened, but they're virtually right next door to the 103.3 KFR studios.  Their new location is at 5455 Gull Rd, Kalamazoo, MI  49048.
After enjoying 3 spicy sushi rolls and Mountain Dew (yes, they have Mountain Dew) I had left overs for a yummy post lunch, lunch.  And no...they are not paying me to say any of this.  I am a lover of Sushi, Mountain Dew and not driving far for food.
Having this place so close to work is going to be trouble!  Sushiya hasn't finished updating their Facebook page yet.  But I can tell you they open at 11AM 7 days a week.  You can find them on Facebook by clicking here.
Before the end of the year, we will be opening a SECOND LOCATION called Sura located in Texas Corners near Bold off of West Q Ave. Here we will feature a wide variety of sushi as well as Asian fusion cuisine, Korean BBQ, and a 37' bar fully stocked, including 14 taps to choose from and an impressive sake and wine list.
Is there a restaurant that recently closed that you wished would re-open in Kalamazoo?
---
Tess compiled a list of the 5 best places to get Sushi in the Kalamazoo area in before the re-opening of Sushiya.  Check out the list below.