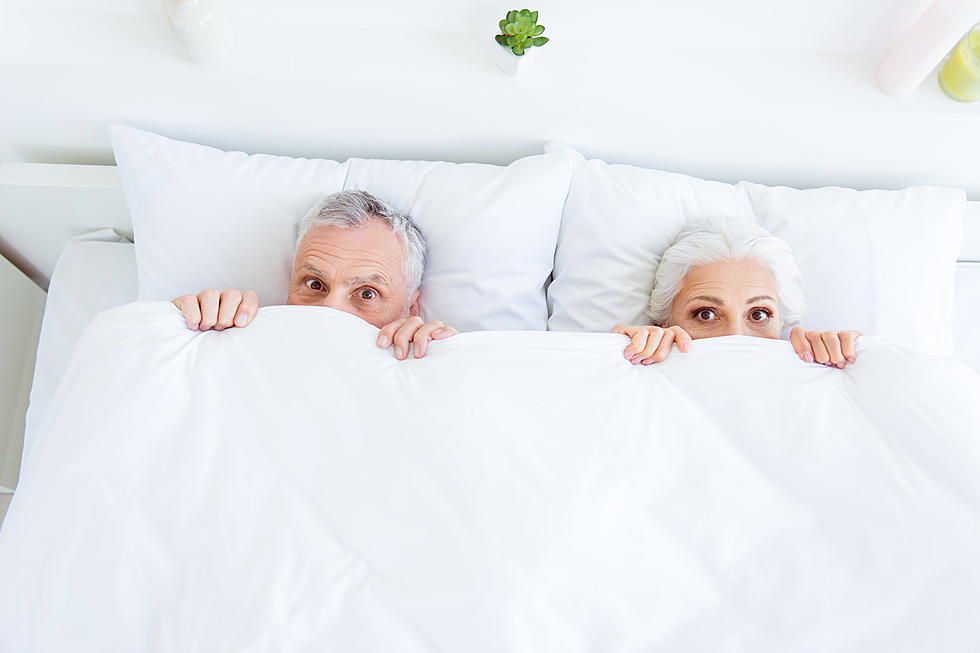 Woman Arrested After Breaking In and Jumping in Bed with Quincy Couple
Deagreez
Monday a woman broke into a home, climbed into bed with the home owners and refused to leave.
This crazy incident that took place in a small town just 6 miles East of Coldwater, sounds like the plot of a not so family friendly movie.  But the scene that played out at 2 A.M. last Monday morning in Quincy Township, Michigan was no so entertaining.  A 22-year-old Jonesville woman is behind bars after giving this couple the surprise of their lives.  It's not just that she broke in.  It's that she jumped into bed with the couple and refused to leave according to Wood TV 8,
The husband and wife were able to force her out of their house on the 300 block of Maple Road, off of Sebring Road in Quincy Township. Police note they were able to do so without using a gun, despite having a gun in their home.
The couple told police that the suspect seemed under the influence.  The Michigan State Police is yet to disclose the suspects name, so we'll call her Goldilocks for now.  Once the couple were finally able to get Goldilocks out of their home.  She jumped into her car and took off.
Police were able to quickly locate her nearby on the side of the road.  They charged her with home invasion and drunken disorderly conduct.
Craziest Home Invasions in the Midwest for 2021
This Gothic Marshall Home For Sale Is An Enthralling Experience With Every New Room You Enter
The house, located at 333 N Madison St, Marshall, MI 49068, is a 4 bd, 3 ba, 3,888 sqft home listed for less than $500,000. Let's take a look!