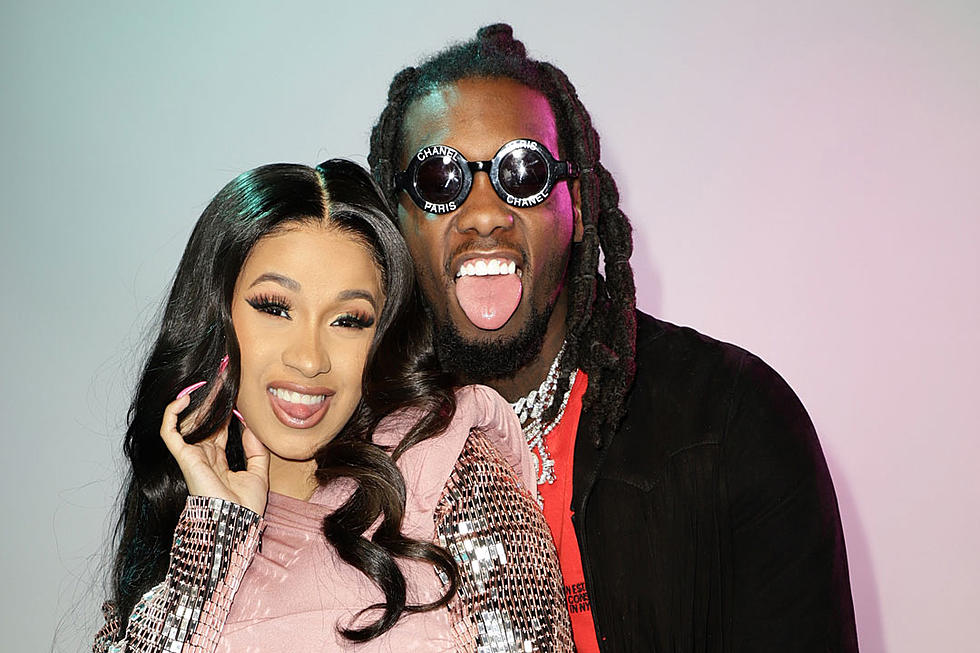 Offset Shares Nude Photo of Cardi B on Instagram
John Parra / Telemundo / NBCU Photo Bank, Getty Images
It doesn't take an invasion of privacy to see Cardi B in the buff. On Saturday (Aug. 25), Offset shared a very NSFW photo of his other half on his Instagram feed.
The sensual pic shows Bardi totally nude, posing at a side angle for the camera. Her breast is cuffed by her hand, providing the only coverage in the revealing photo. "W I F E Y G O D D E S S B E A U T Y 💍👅💍👅💍👅," Offset captioned the shot.
The photo, or the posting of it, received mixed reviews from people offering their thoughts in the comment section, with some angered by the audacity of the post and others feeling it is worthy of the coveted "relationship goals" brand.
Over the weekend, Migos performed in New York City on the Aubrey and the Three Migos Tour. The set included a surprise performance from Cardi B, who put it down onstage for the first time since giving birth to her daughter in July.
See Cardi B's Different Looks in 2018