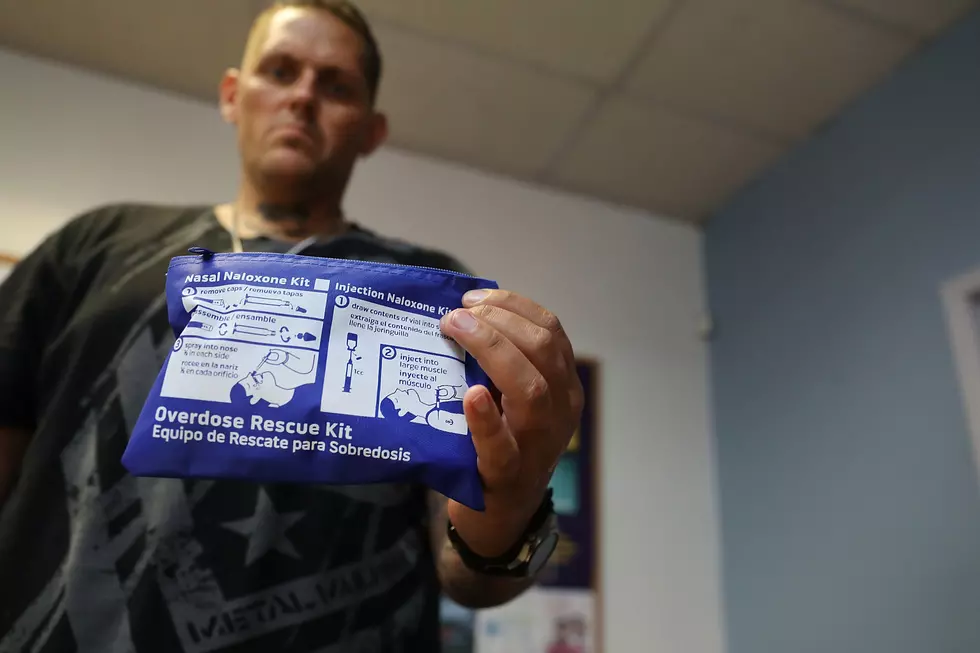 Michigan Pharmacies Give Away Narcan Kits To Anyone Who Wants One
Getty Images
Michigan pharmacies step up to the plate to save lives
Opioid overdose's happen all too often and now Michigan pharmacies want to assist in helping to save someones life.
The Detroit Free Press has reported the news that pharmacies across Michigan are scheduled to give away free Narcan on Sept. 14.
The Narcan kits that were purchased by the Michigan Department of Health and Human Services with federal grant money are being given away. Narcan — generic name: naloxone — reverses opioid overdoses. Experts believe the increased availability of Narcan is responsible for a decline in the number of overdose deaths in Michigan and across the nation last year.
This gift is heaven sent for many people. In 2018  2,591 people died of a drug overdose, according to a preliminary report from the U.S. Centers for Disease Control and prevention.
It should be noted that you do not need a prescription for Narcan, but having the cost relieved may help those who want to purchase the drug but can't afford it!
Check out the list of pharmacy locations in Michigan participating in September 14 Naloxone Distribution Day.